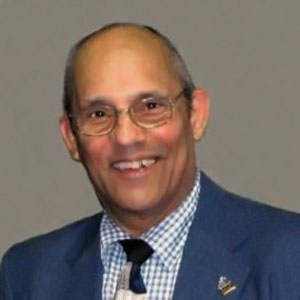 Nelson Estepa was born in New York City and raised in Puerto Rico where he met his lovely wife, Gloria, during High School years. They have remained happily married for over 55 years.
He is now a retired Lieutenant Colonel of the U.S. Army, having served his country faithfully during 27 years. Afterward, he retired from the U.S. Civil Service with the Department of Veterans Affairs.
A few years later, he joined FCHCC during 2003. During his membership in FCHCC, he has served in various leadership roles such as Director of Membership, Director at Large in the Board of Directors, and FCHCC Executive Director. Nelson Estepa has been a true role model for the community and continues to serve as a valued volunteer for the Hispanic Chamber of Commerce for over 17 years.
Currently, he serves as the Chamber's Vice President of Membership and Retention. He has been instrumental in the success and growth of FCHCC and plays a critical role in key initiatives such as the Achieving the Dream Scholarship program.