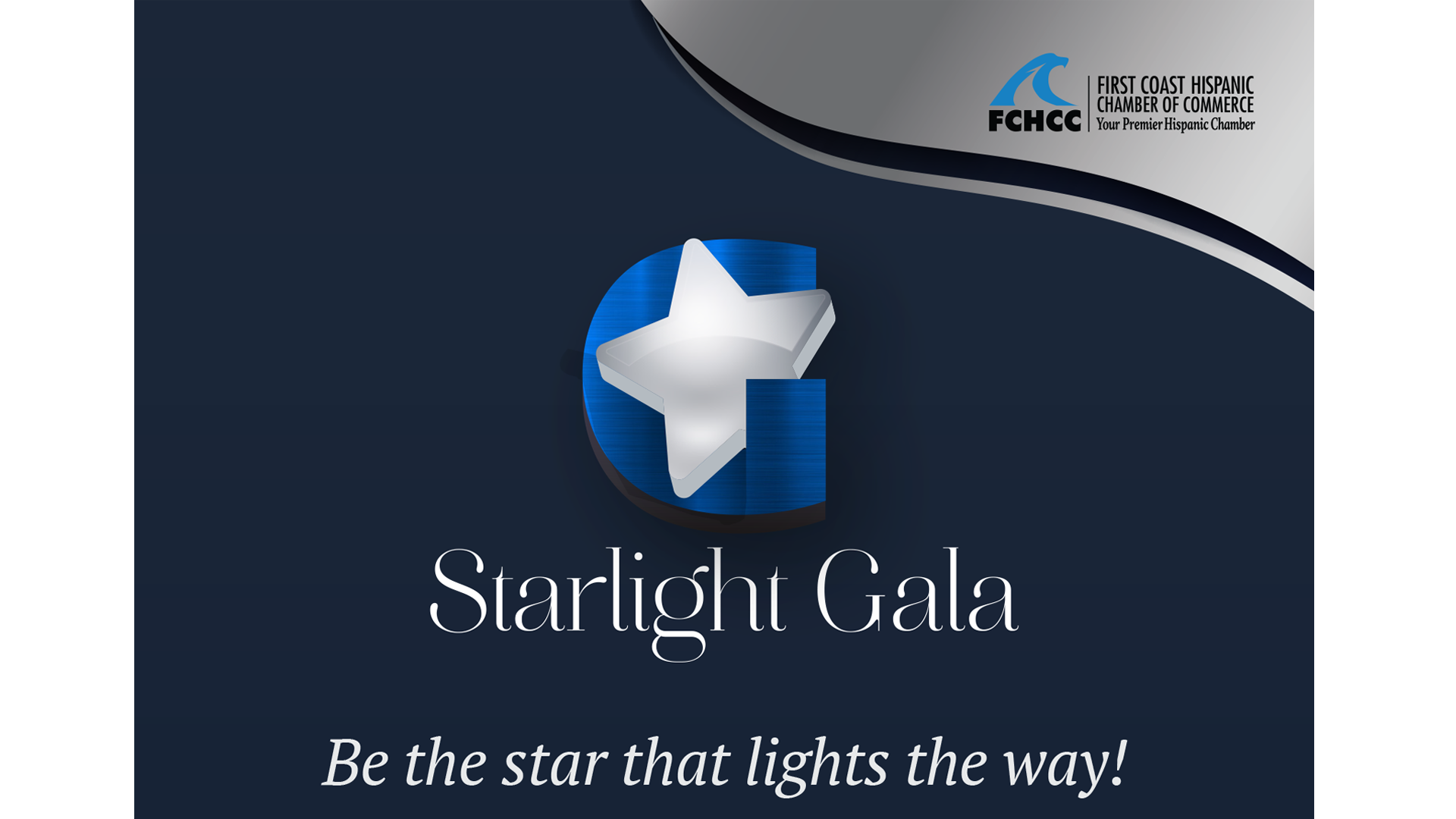 HISPANIC HERITAGE GALA & ATD AWARDS
Event Details
Hispanic Heritage ("Starlight") Gala & ATD Awards Event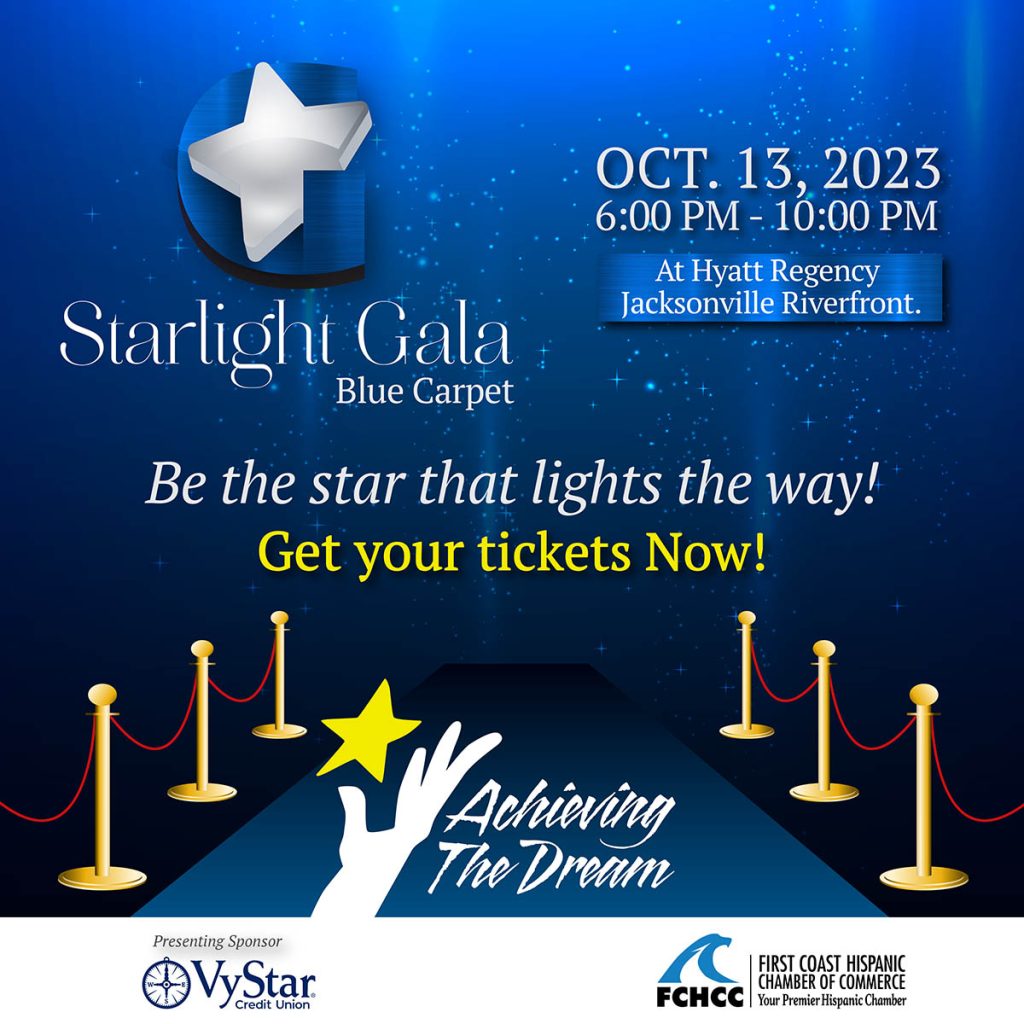 OCTOBER 13, 2023
Thank you for participating in our 2023 Hispanic Heritage Gala event! FCHCC is so grateful to all our sponsors, attendees, the Board of Directors, Volunteers and Support Staff for making this event another success!
FCHCC congratulates all our 2023 Achieving the Dream Scholarship Winners!
If you want to learn more about our Achieving the Dream Scholarship Program, click here.
---
Event Details:
Date: October 13, 2023
Time: 6 PM – 10 PM
Cost: $150 Single Tickets
Location:
Hyatt Regency Riverfront
225 E. Coastline Drive
Jacksonville, FL 32202
Map
Presenting Sponsor: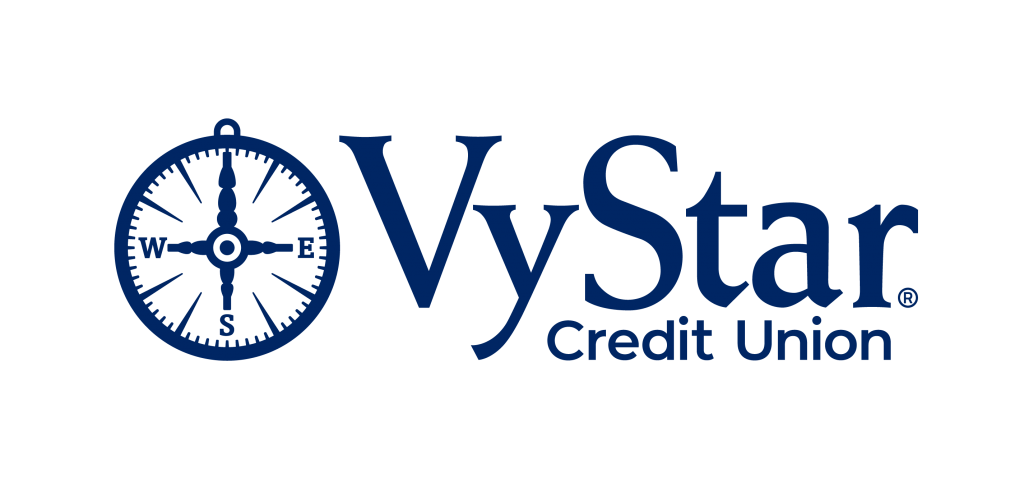 ---
Video
If you have any questions about our annual gala, send an email to specialevents@fchcc.com
Speakers
Presenting Sponsor:
VyStar Credit Union
Pablo Diaz de Sandi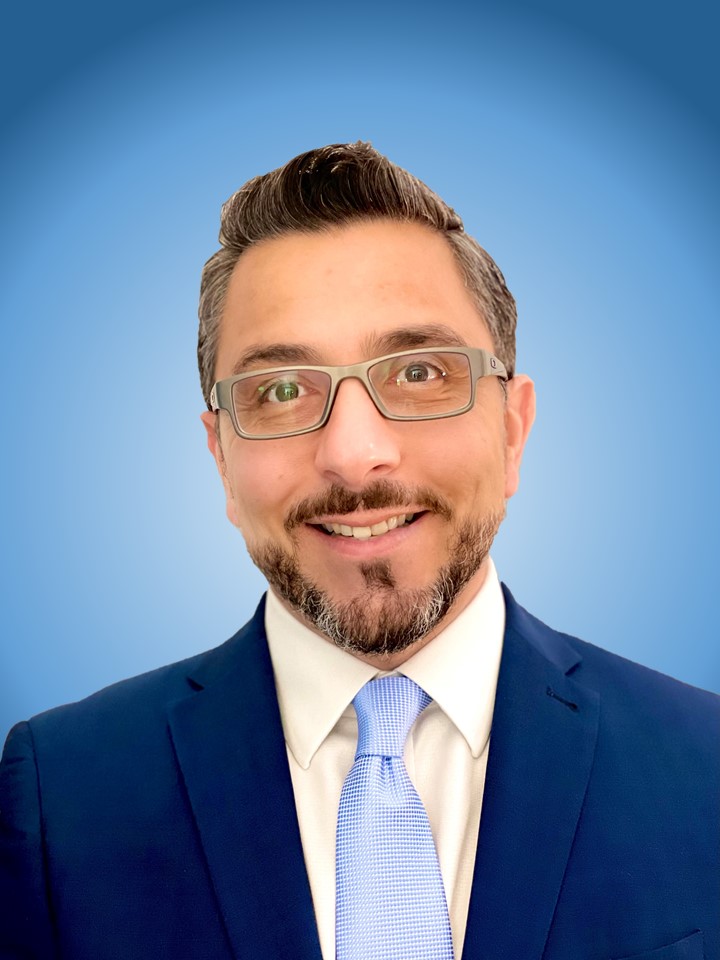 Pablo Diaz de Sandi is a senior financial services professional who leads the Voice of the Member Department at VyStar Credit Union. Originally from Mexico City, he moved to Jacksonville 2-1/2 years ago after a 25 year career living and working in multiple multi-national organizations across different countries and continents.
Pablo holds a BA in Business from Tecnologico de Monterrey, MBA in International Business from the University of Miami, and has a certification in advanced Operations management from the University of Cambridge. When not working, you'll find him running around Riverside, or looking for ways to help advance the goals of the Hispanic Community around Jacksonville.
---
Guest Speaker: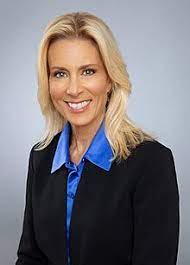 Mayor Donna Deegan
Mayor Donna Deegan is the 45th mayor of the City of Jacksonville, Florida, and the 9th mayor since the City's consolidation in 1968. A Jacksonville native, award-winning local television news anchor, three-time cancer survivor, and non-profit founder, Mayor Deegan was sworn into office on July 1, 2023.
 
After graduating from Florida State University, Mayor Deegan started a career in broadcast journalism, which culminated in a role as a lead anchor at First Coast News. Over her tenure, she listened to and shared the stories of people living in every corner of this city, from all walks of life. She investigated many of Jacksonville's systemic problems and held people in power accountable. Over her 25 years reporting, she established herself as a trusted voice for her community.
 
Mayor Deegan's three bouts with breast cancer inspired her to bring her passion toward a new pursuit. After seeing fellow cancer patients and survivors saddled with debt and struggling to make ends meet, she was called to action and created the DONNA Foundation. In 2003, she founded the nonprofit to support the same community of patients, survivors, and health care providers who stepped up for her when she needed it most.
 
Elected to office on May 16, 2023, Mayor Deegan is bringing her unique life experiences and deep Jacksonville roots to build a city that works for all of us. The Deegan Administration is working to create a good quality of life by focusing on infrastructure, public health, and economic development.
 
Mayor Deegan has two children and lives at the beaches with her husband, Tim.
Photo Gallery
About the Gala
About the Annual Hispanic Heritage Month Gala
Each year, the FCHCC has celebrated our Hispanic Heritage Month with a Gala. This is done to promote awareness of the impact our Hispanic community has had in our Northeast corner of Florida.
The Gala is a way for us to say thank you to our community for all they have done for us and the impact that we as a society can make on others.

–Monica Hernandez, FCHCC President & CEO
The First Coast Hispanic Chamber of Commerce (FCHCC) has supported the education of Hispanics for many years. Furthermore, the Hispanic Chamber of Commerce in Jacksonville (FCHCC), is proud to have impacted the lives of more than two hundred fifty (250) earnest and qualified scholarship recipients during its 30 years of existence.
FCHCC scholarship program; Achieving the Dream, not only enables students who have worked hard and achieved academic excellence to start or continue their education, it gives them the opportunity to become future successful entrepreneurs.
This year, FCHCC and its Community Development Fund plans to award $20,000 in scholarships valued at $2,000.00 to each deserving and competent Hispanic
Students of Northeast Florida.
We invite and encourage you to support these endeavors, together we can really make the difference, first in our communities and second in our own families. Come be part of this and together we can celebrate the achievements our Hispanic community has worked so hard for.
Support ATD
When you donate any amount to our Achieving the Dream Scholarship program, you become one of our Circle of Friends plus you're helping deserved Hispanic students to continue their education.
2023 ATD Winners
First Coast Hispanic Chamber of Commerce is proud to announce the 2023 Achieving the Dream Scholarship Recipients! Join us in congratulating these students, we wish them much success in their future educational endeavors! They will be honored at the Annual Hispanic Heritage Gala & ATD Awards on October 13, 2023.
| | | |
| --- | --- | --- |
| Student Name | School | Major |
| Abigail Hernandez-Carias | University of Central Florida | Bachelors in Health Science |
| Jose Monteagudo | Yale University | Bachelors in Global Affairs |
| Sofia Arce | University of South Florida | Bachelors in Biochemistry |
| Mia Vazquez | University of West Florida | Bachelors in Musical Theatre |
| Marlene Silva-Juarez | University of North Florida | Bachelors in Nursing |
| Melania Carrigan | University of Central Florida | Bachelors in Civil Engineering |
| Soleil Martinez | University of North Florida | Bachelors in Psychology |
| Esteban Cano | University of North Florida | Masters in Music |
| Veronica Schoff | Rollins College | Masters in Biology |
| Andrew Palma | University of Florida | Bachelors in Aerospace Engineering |
Gala Sponsors
2023 Gala Sponsors
GOLD SPONSORS
SILVER SPONSORS
BRONZE SPONSORS
TABLE SPONSORS
SCHOLARSHIP SPONSORS
Jimenez-Bellasario Family Trust
Jimenez-Bellasario Family Trust in honor of Clark Vargas
GALA SPONSORS
IN-KIND SPONSORS
Past Sponsors
2022 Gala Sponsors
Presenting Sponsor:

---
GOLD SPONSORS
---
SILVER SPONSORS
---
BRONZE SPONSORS
---
SCHOLARSHIP SPONSORS
ATD Committee
Jimenez Bellasrio Family Trust
Monica Hernandez
---
GALA SPONSORS
Ashley Smith Juarez & Alex Juarez
First Coast YMCA
---
IN-KIND SPONSORS
---
2023 Circle of Friends
Jimenez Bellasrio Family Trust (in honor of Clark Vargas)
VyStar Credit Union
Jacksonville Jaguars Foundation
Deutsche Bank
Florida Blue
Alive Credit Union
Decons Energy
University of North Florida
Cindy Caldwell
If you're interested in becoming one of our Circle of Friends, click here!
FCHCC Partners