FCHCC Excellence in Business Awards – Talentos Hispanos ~ June 1, 2023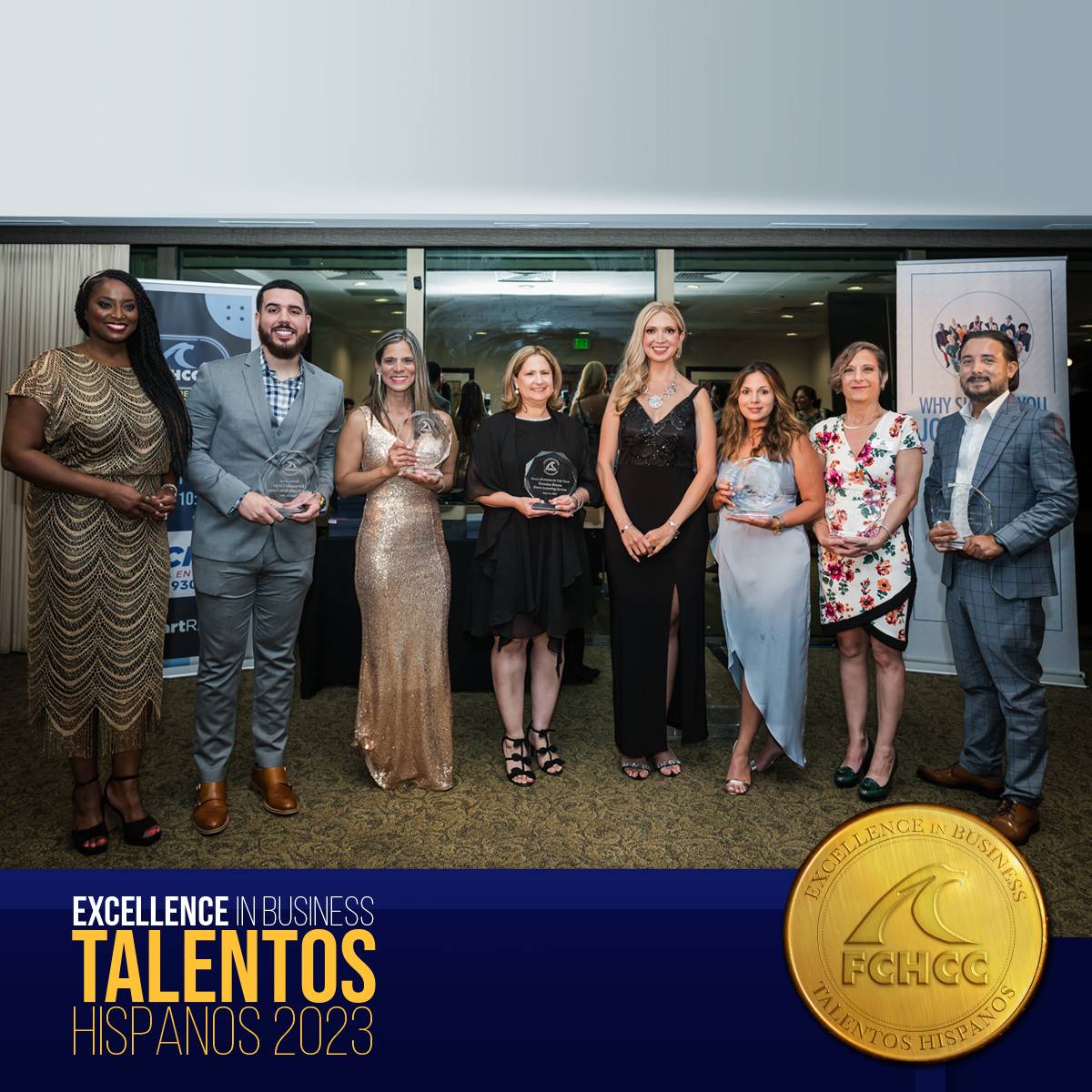 Winners of FCHCC 2023 Excellence in Business Awards – Talentos Hispanos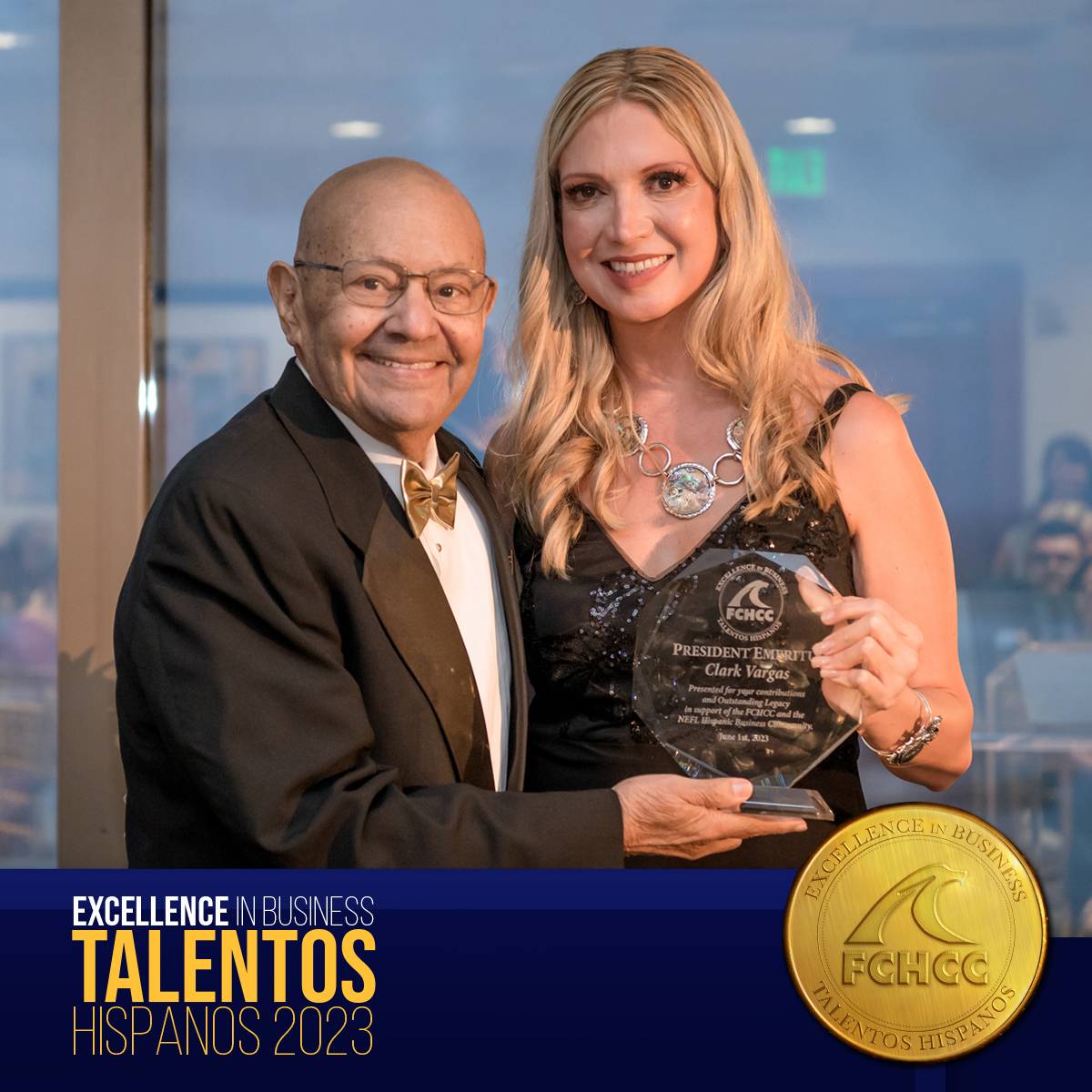 FCHCC 2023 Excellence in Business Awards – Talentos Hispanos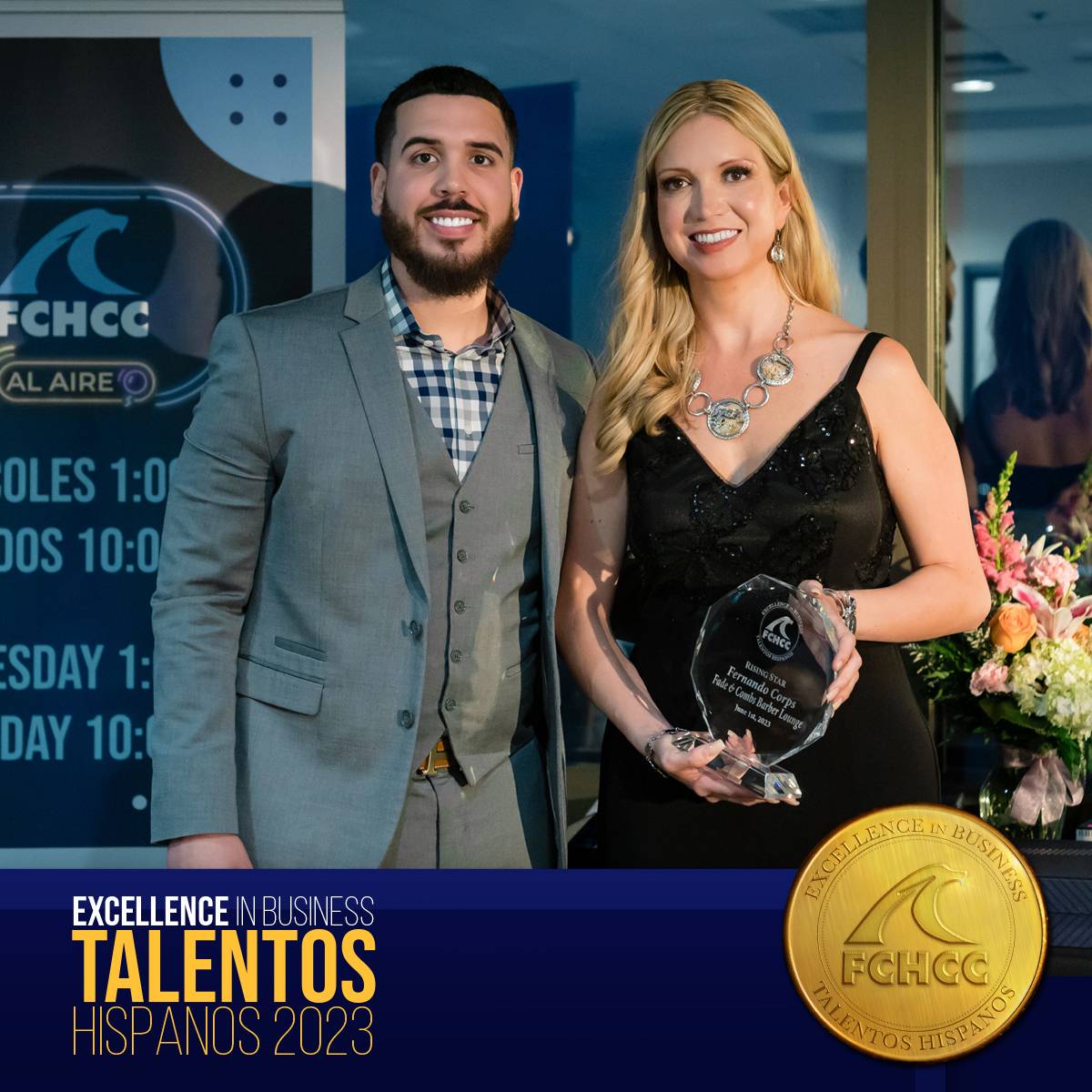 FCHCC 2023 Excellence in Business Awards – Talentos Hispanos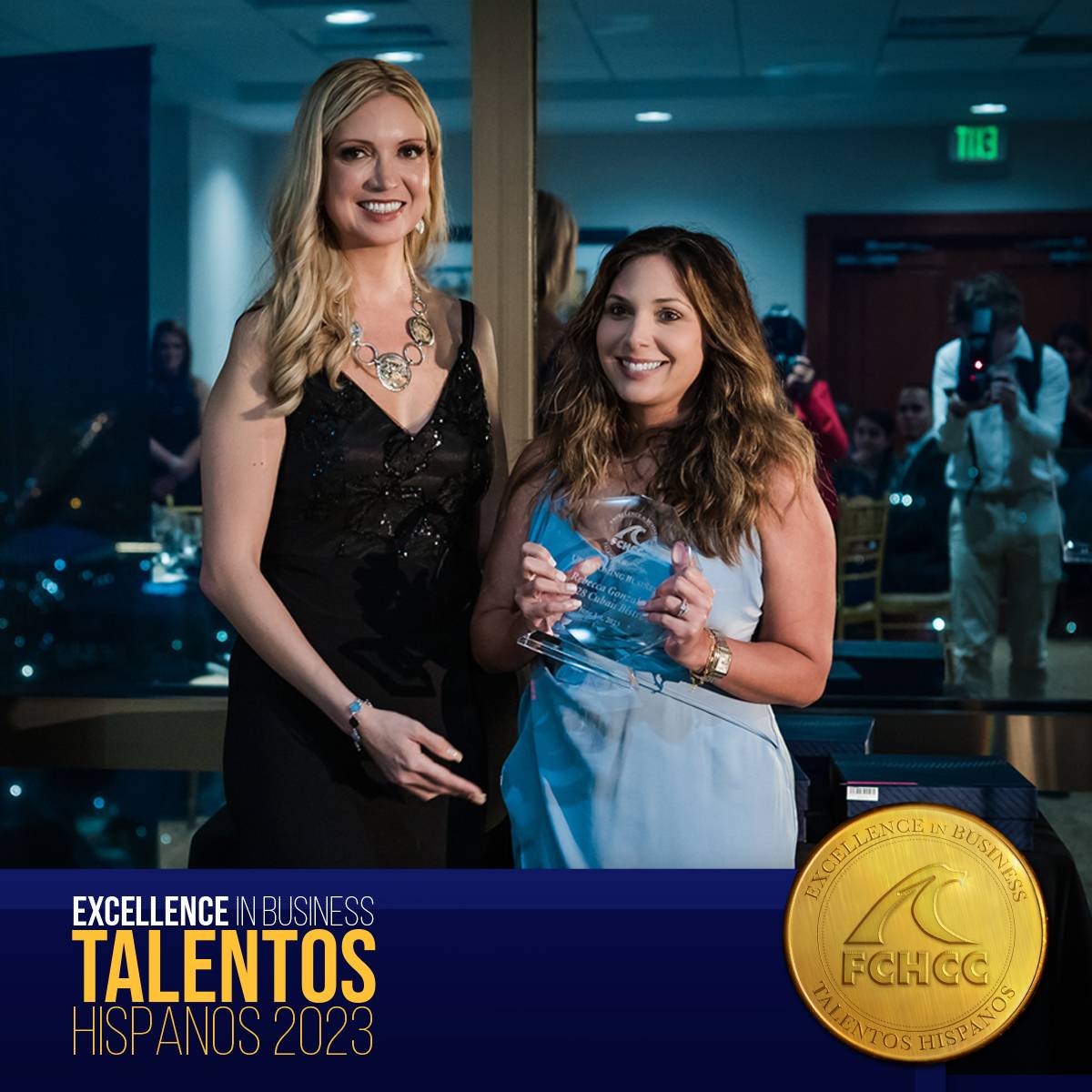 FCHCC 2023 Excellence in Business Awards – Talentos Hispanos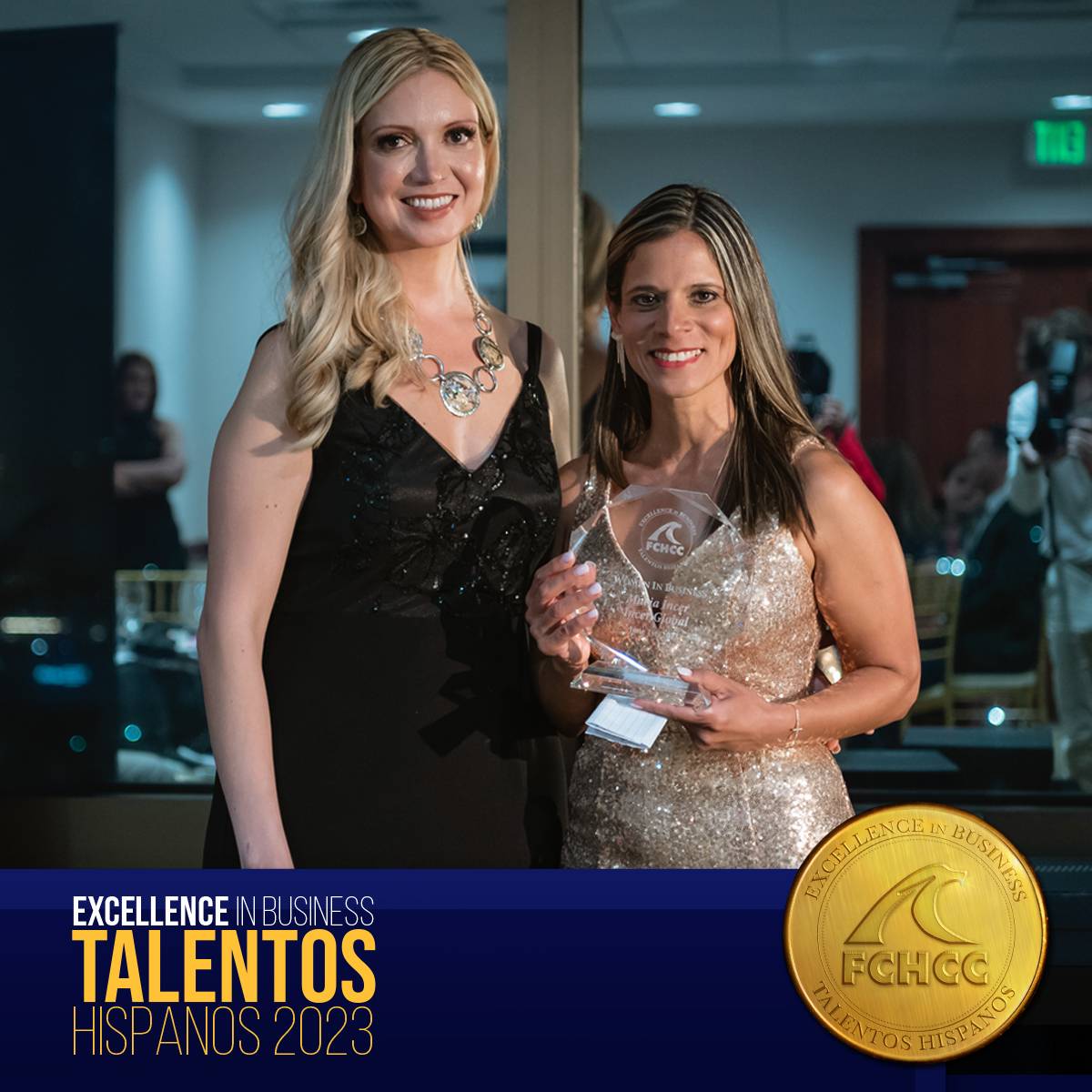 FCHCC 2023 Excellence in Business Awards – Talentos Hispanos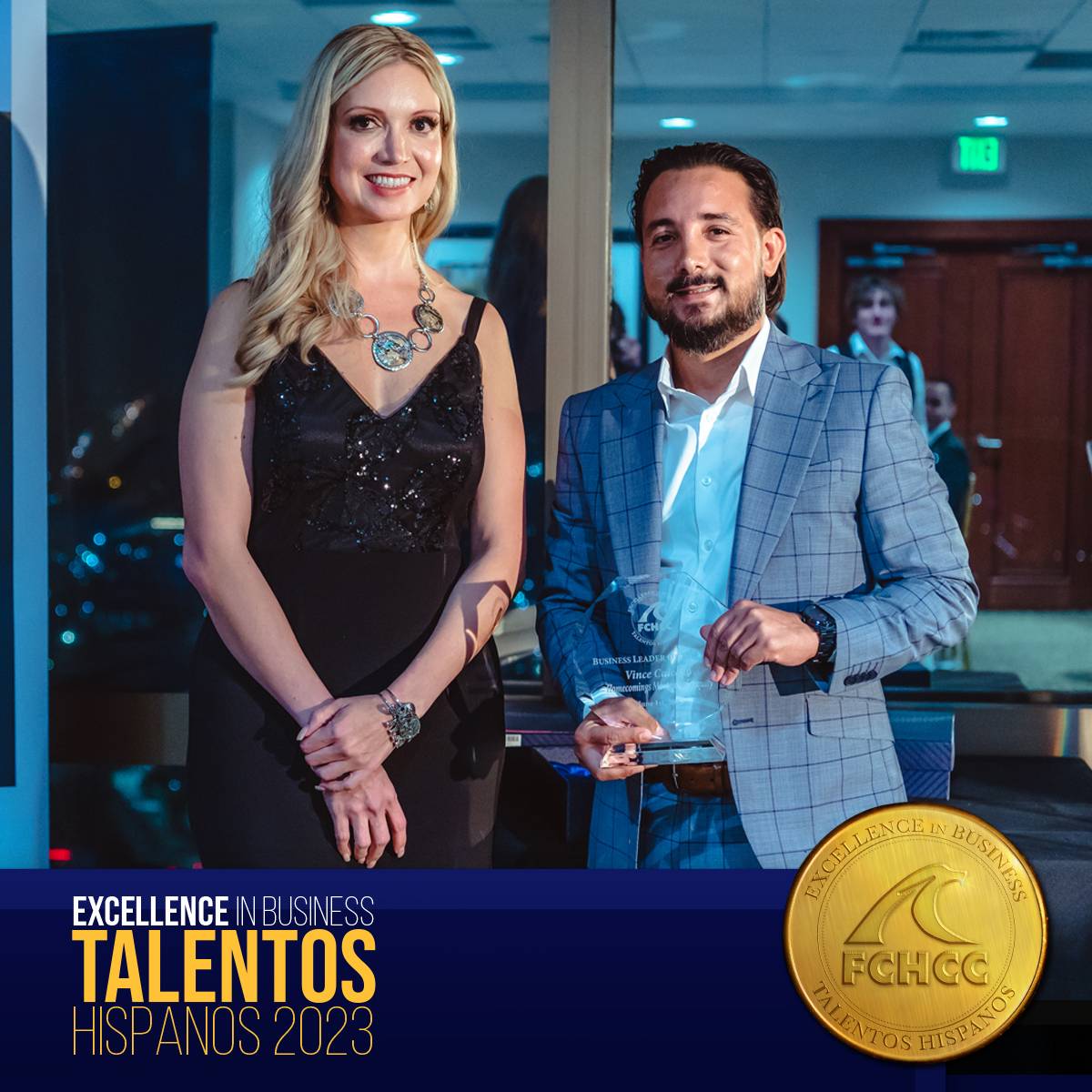 FCHCC 2023 Excellence in Business Awards – Talentos Hispanos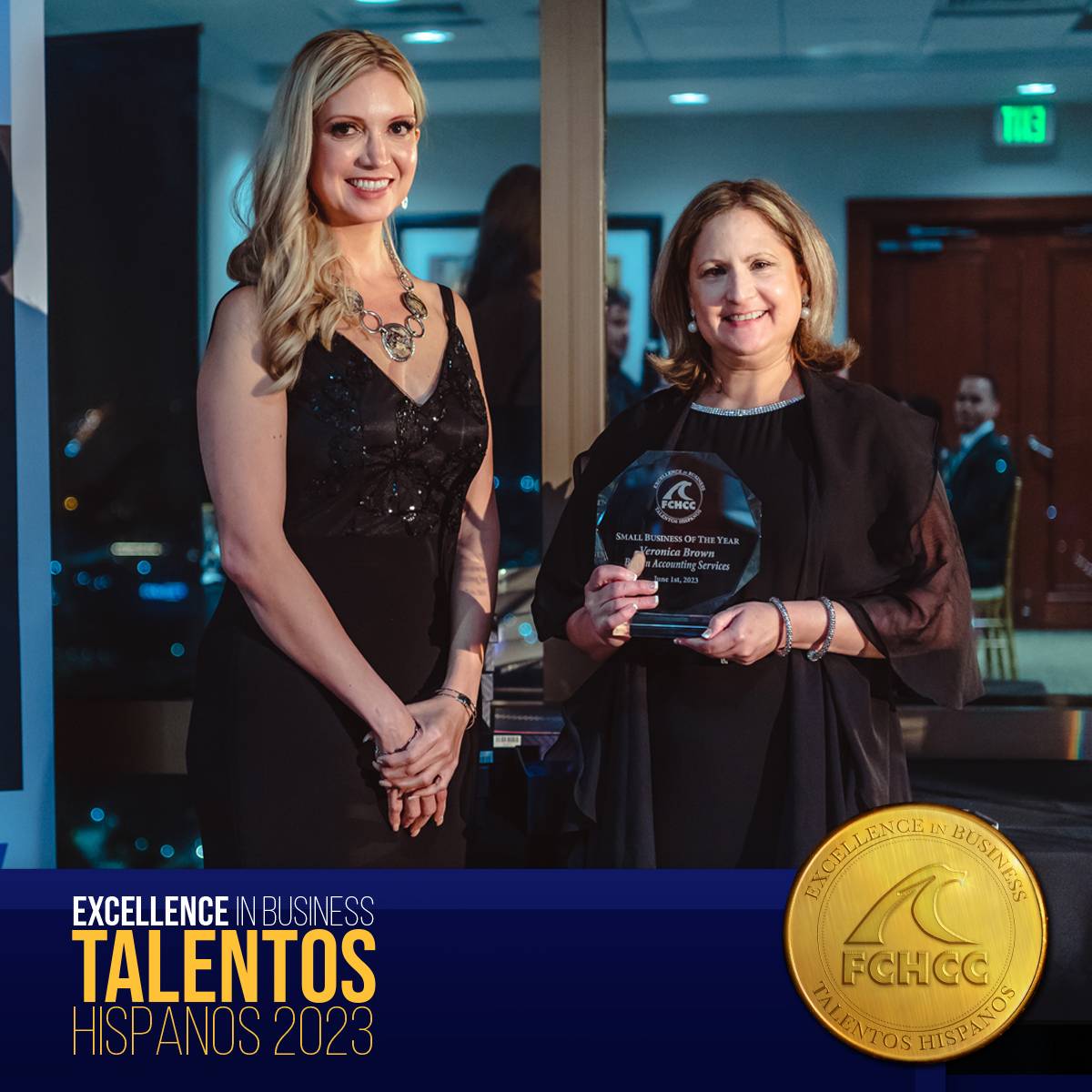 FCHCC 2023 Excellence in Business Awards – Talentos Hispanos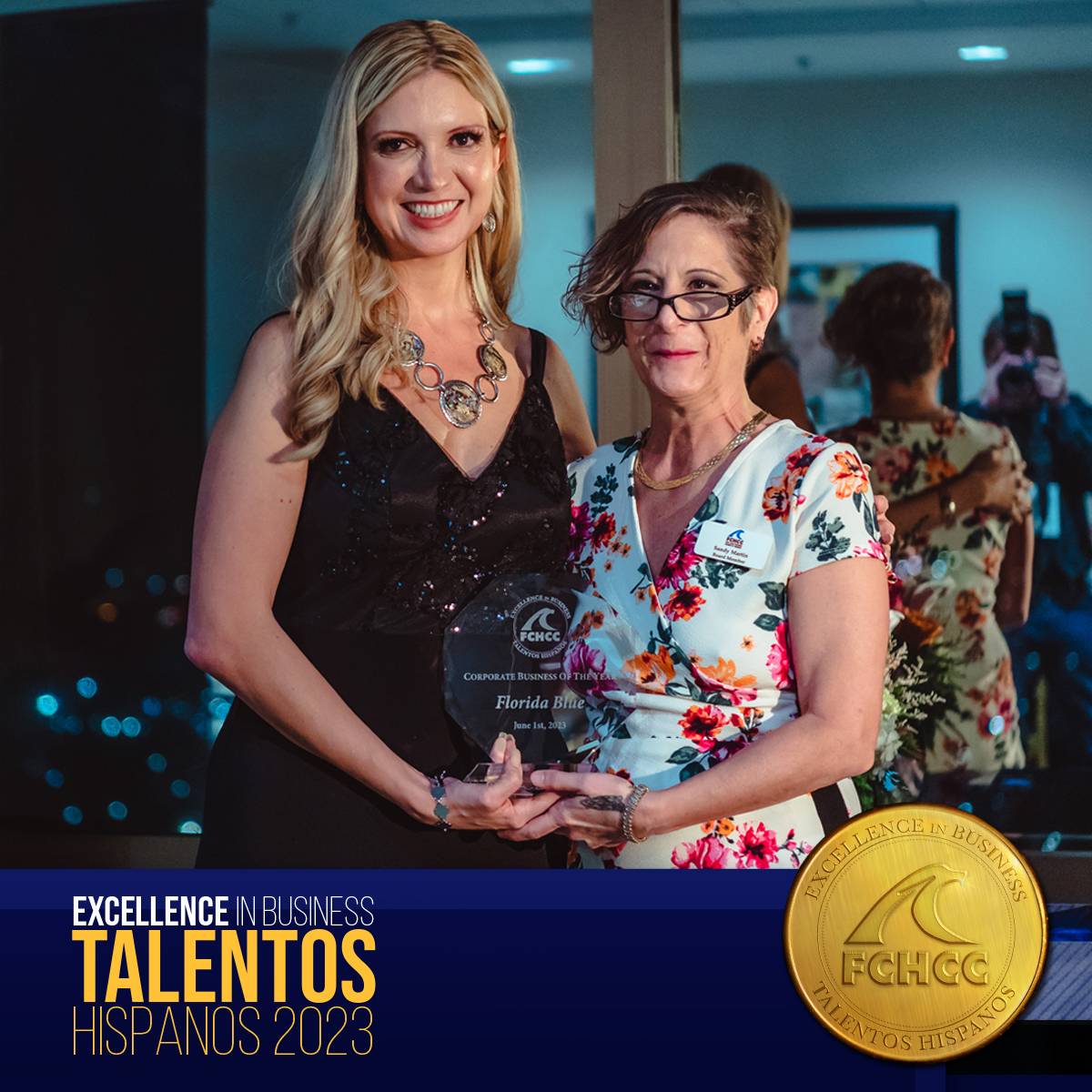 FCHCC 2023 Excellence in Business Awards – Talentos Hispanos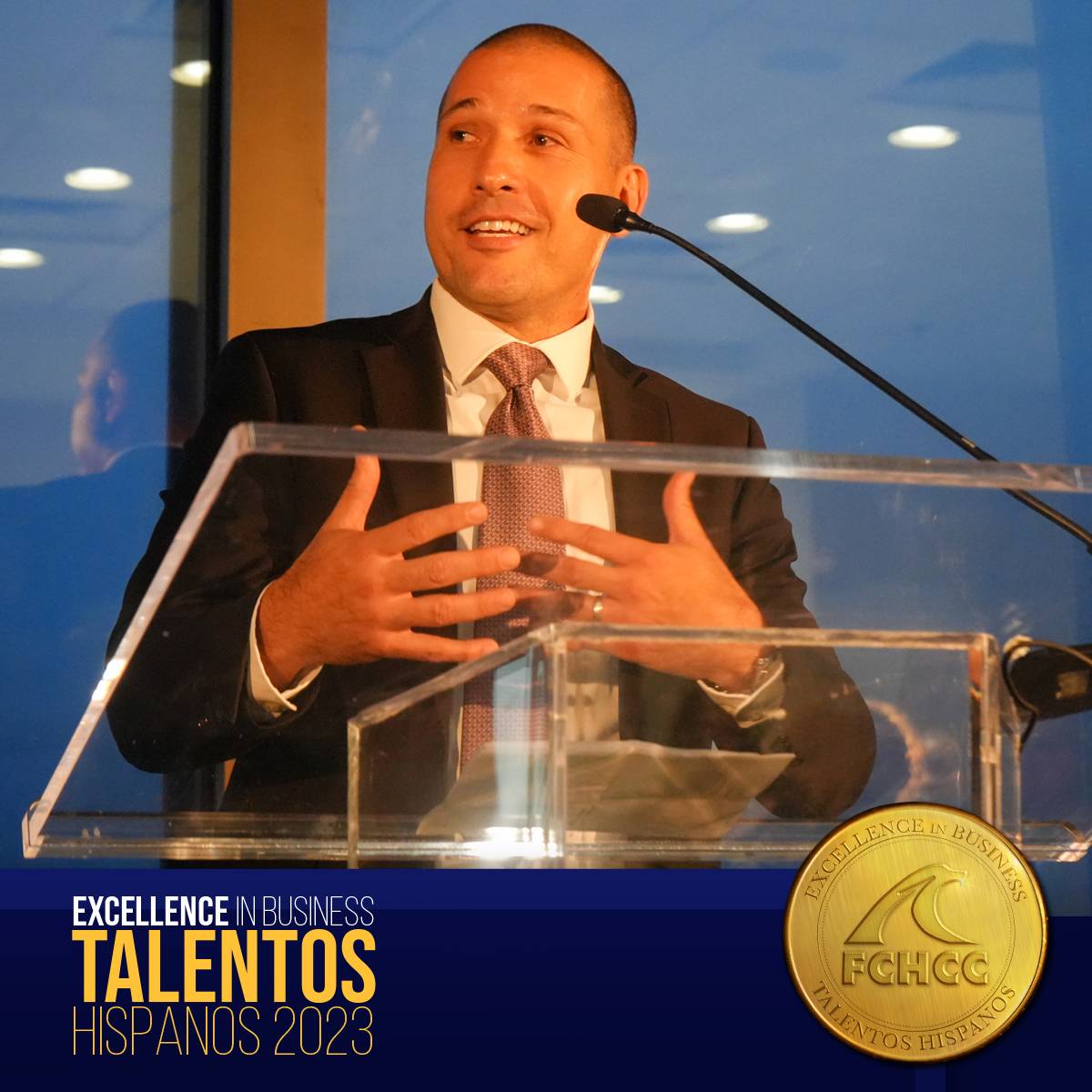 FCHCC 2023 Excellence in Business Awards – Talentos Hispanos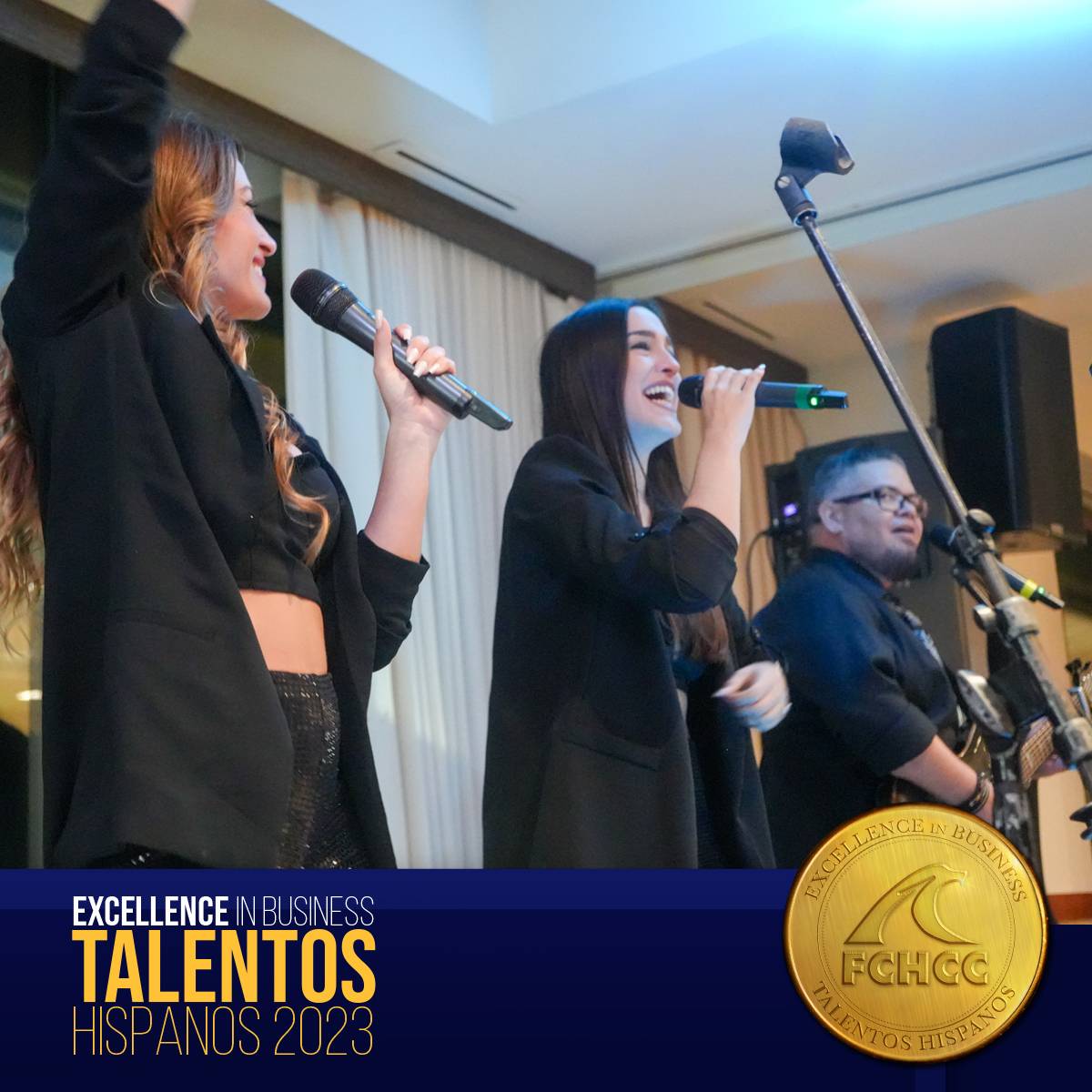 FCHCC 2023 Excellence in Business Awards – Talentos Hispanos
FCHCC 2023 Excellence in Business Awards
June 1, 2023
more photos on

---
FCHCC May 2023 Professional Networking Event
May 26, 2023
---
FCHCC April 2023 Mujures del Manaña
April 21, 2023
---
FCHCC March 2023 Launch of Podcast
"Business and Culture on FCHCC on Air"
March 30, 2023
---
FCHCC February 2023 Town Hall
Meeting for Members Only
February 21, 2023
---
FCHCC and Prospera November 2022
Professional Networking Event
November 15, 2022
---
2022 Hispanic Heritage Gala & Achieving the Dream
Scholarship Awards – October 2022
FCHCC held its 2022 Hispanic Heritage Gala & ATD Awards Ceremony at
Marriott Jacksonville Downtown on October 20, 2022.
---
FCHCC held its August 2022 Professional Networking Event on August 30th at The Local with Special Speaker: Kathy Scott of Kathy Scott State Farm Insurance. The topic discussed was Insurance 101: auto, homeowners, and life insurance coverage, as well as taking questions from the audience regarding their own insurance policy or general insurance questions.
---
Jumbo Shrimp Community Event commemorating Roberto Clemente's 88th Birthday
August 26, 2022
FCHCC participated in the Jumbo Shrimp community event held August 26th where we had the opportunity to remember and honor the legacy of this important Hispanic athlete of Puerto Rican origin.
The night that closed with a spectacular fireworks show.
This is the beginning of Hispanic Heritage Month, a month full of activities where we celebrate who we are: Art, Culture, Sports, Gastronomy, Music, Business, Education and Community.
---
FCHCC 2022 Excellence in Business Awards
June 21, 2022
FCHCC held its 3rd Annual Excellence in Business Awards on June 21, 2022 at the Marriott Sawgrass Golf Resort & Spa. Key influencers were in attendance.
Six winners were recognized in the following categories: Rising Star Award, Up and Coming Business, Business Leader of the Year, Small Business of the Year, Corporate Business of the Year and Woman in Business Award. Read the press release for more information!
The chamber's mission will be always to encourage and promote ethical and successful business practices, we will continue working to create value and engage with our community.
---
FCHCC 2022 Induction Ceremony
February 22, 2022
FCHCC's 2022 Induction took place February 22nd at the River Club. The new Board of Directors were inducted.
Members were also recognized for their 2021 outstanding work, Raul Arias of Mambo's Cuban Cafe among them.
The Induction ceremony was original slated for January 2022 but because of the rise in COVID cases, the chamber rescheduled the ceremony for February.
2021
FCHCC 2021 Holiday Event
December 17, 2021
---
2021 Hispanic Heritage Gala & ATD Awards
October 28, 2021
---
Federal Contracting Series in partnership with SBA
October 22 & 23, 2021
---
Mobile Food Bank celebrating
2021 Hispanic Heritage Month
October 16, 2021
---
Hispanic Festival at The Link celebrating
2021 Hispanic Heritage Month
October 15, 2021
---
Jacksonville Historical Society Speaker Series celebrating
2021 Hispanic Heritage Month
October 14, 2021
---
"How to Build a Successful Business in the United States" in partnership with the Jacksonville Women's Business Center (Spanish workshop) celebrating
2021 Hispanic Heritage Month
October 6, 2021
---
Mural Unveiling Event Celebrating
2021 Hispanic Heritage Month
September 15, 2021
---
Jumbo Shrimp Community Event commemorating Baseball Star, Roberto Clemente – August 11, 2021
---
July Networking Event at Estrella Cocina
MORE PHOTOS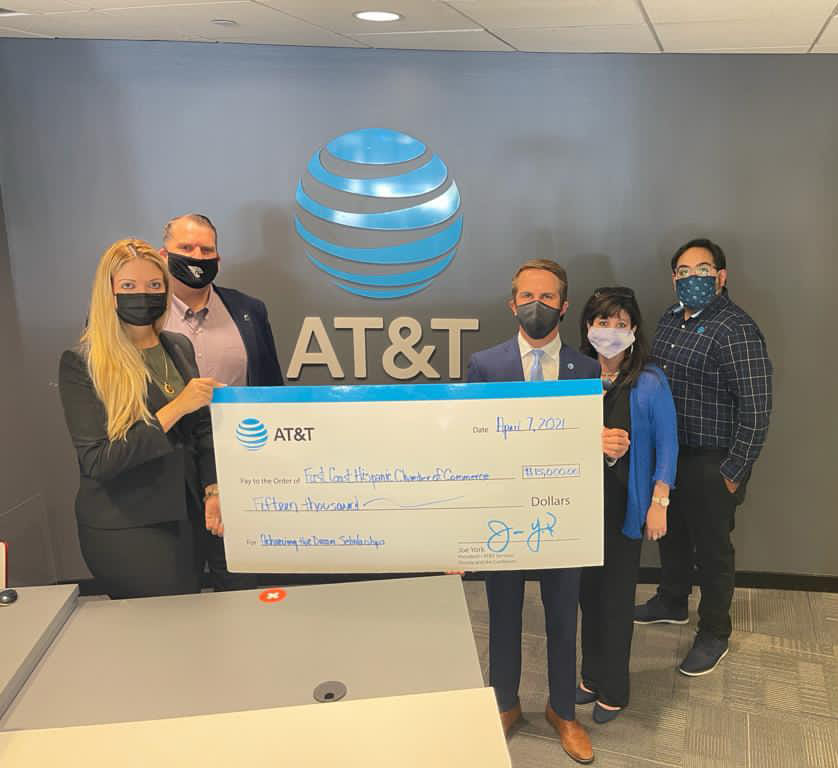 2020
Photos from the September 2020 Achieving the Dream Scholarship Community Event
September 22, 2020
BIG THANK YOU to Presenting Sponsor: The Jacksonville Jaguars and a THANK YOU to our sponsors: Alive Credit Union, Feeding Northeast Florida, PQH, C Vargas and Associates, 3 Grains of Rice Ministry, Vystar Credit Union and Roca de Salvacion.
---
Photos from the March 2020 The Player Championship @ TPC Sawgrass
March 11, 2020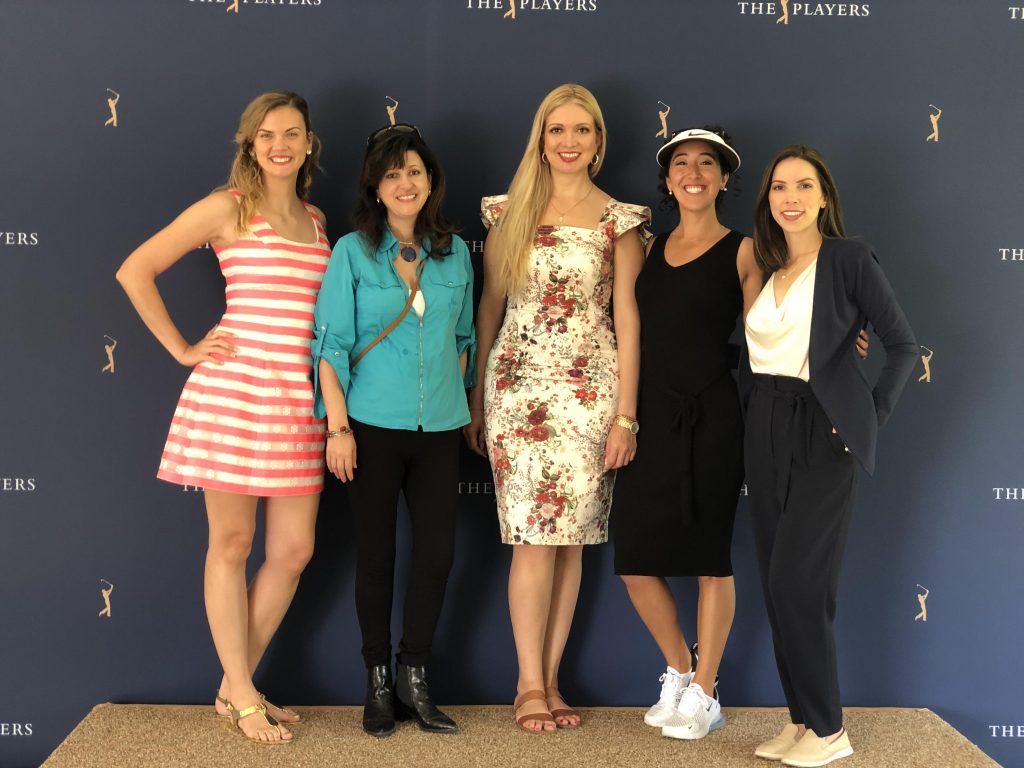 ---
February 2020 Networking Event at The River Club
2019