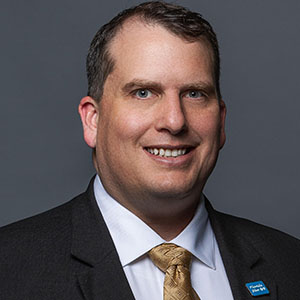 Joshua Stewart has worked for Florida Blue for nine years. Currently, he is the Center Director for two of the Jacksonville Florida Blue Centers.
In his role, Josh is responsible for leading a team comprised of sales, service, and care that is focused on helping people and communities achieve better health. The team continuously markets the products and services offered by Florida Blue in the retail centers under Josh's guidance to ensure members and non-members alike have the best possible health outcomes through closing care gaps and addressing social determinants of health.
Josh, a father of two and native of Jacksonville, graduated from Ed White High School. After September 11th he felt a calling to serve in the United States Marine Corps and completed two tours in Iraq. After the Marines, Josh graduated from the University of Hawaii with a double major in Anthropology and History. Josh is currently working to attain his MBA from Florida State University.
Josh has helped raise funds for the Jacksonville Jaguars Foundation.