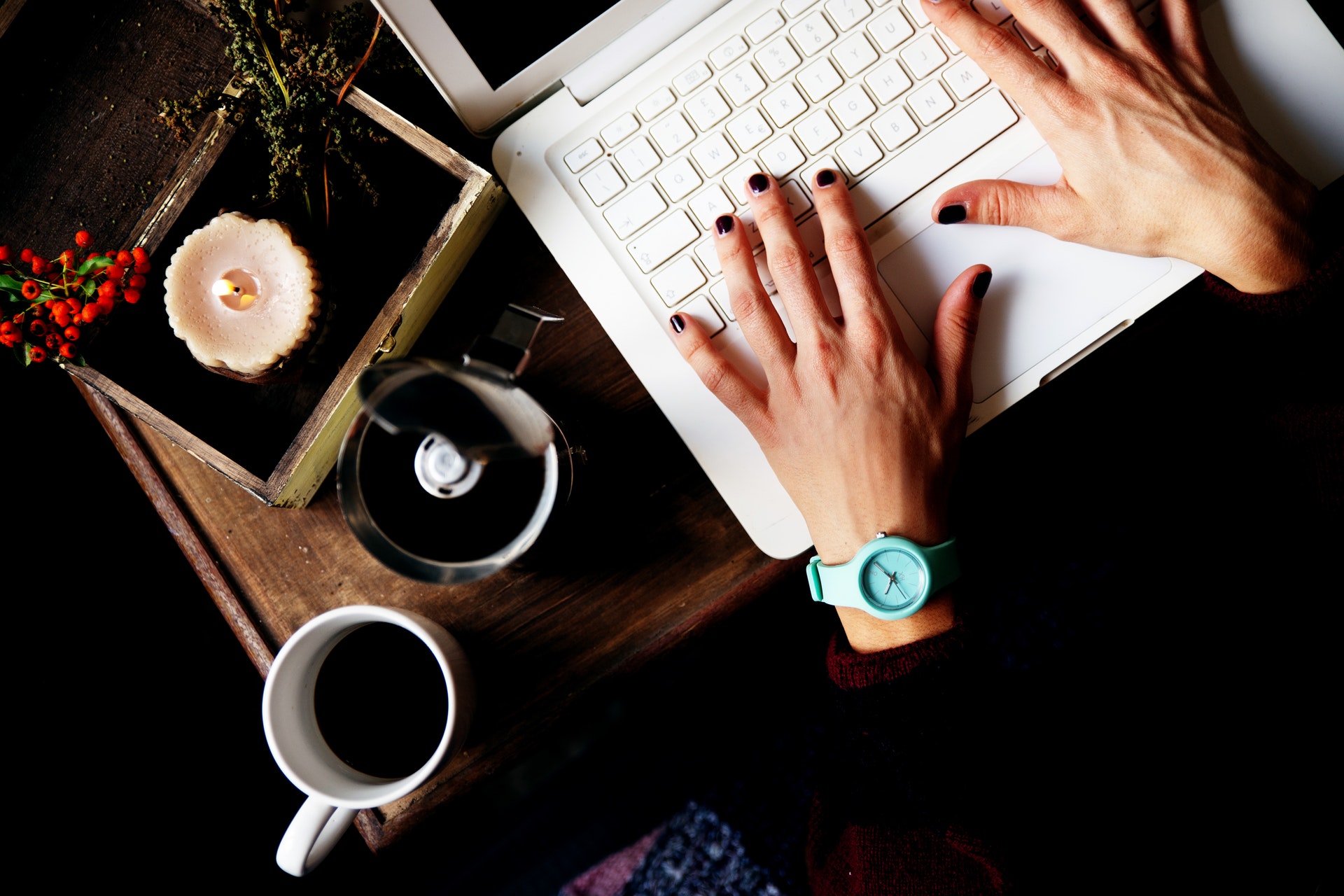 FCHCC is dedicated to helping you have the tools you need to help your business grow and operate.
Visit these categories below for more information.
Latest Resources
Latest Announcements:
Important Information About Medicaid Coverage
Nearly a million people in Florida, many of them children, could lose Medicaid coverage over the next year. As a community, we must partner to reach those impacted – to help them understand what is happening and what to do. We need your help.
What Is Happening
The federal COVID-19 health emergency officially ended mid-May. This could impact how much some of our friends, family, and neighbors pay for COVID-19 testing and related services. For those on Medicaid and Florida's Children's Health Insurance Program (CHIP), there is a bigger change happening.
To make sure people with Medicaid and CHIP plans did not lose health coverage during the pandemic, the federal government gave states extra money to keep them covered and re-enrolled people in the program without checking if they still qualified.
The government is back to checking eligibility for every person on Medicaid and CHIP. It is critical for anyone contacted to respond and verify personal information such as address, income, and household size. This will determine if they are still eligible for the program. Those who no longer qualify will lose their benefits after their plan's anniversary date.
What This Means
It is estimated that, after this process is complete, more than 900,000 Floridians will no longer be eligible for Medicaid or CHIP.
Many can look for Affordable Care Act (ACA) coverage, where they will find high-quality and affordable health plan options that may cost less than $10 a month. ACA plans cover preventive care, doctor and hospital visits, medications, and more. Coverage may be different from what is offered through Medicaid, so it is important to understand the options and benefits.
Other government programs may be available, such as: Florida KidCare, a government-sponsored low-cost health insurance program for kids up to age 18. Florida's Medically Needy Program, which allows Medicaid coverage after meeting a monthly "share of costs".
What To Do
The best thing you can do is to let people know there are options, and that help is available. We have made it easier for you with these simple links.
The Get Covered Florida website explains how those who lose coverage can take advantage of a special enrollment period, enroll in an Affordable Care Act (ACA) plan, and even get financial help with their monthly premium. Get Covered Florida also details the other government programs for which they may qualify. It is easy to switch to the Spanish resource page, or simply click CubriendoaFlorida.
There is a detailed educational flyer to view, print, or share that's available in English, Spanish, and Creole. Another flyer highlights how community specialists can support everyone in Florida — even if they do not have a Florida Blue plan — with things like finding food programs, low-cost or no-cost health care, transportation, rent and utility assistance, and many other types of programs. This flyer is also available in English, Spanish, Creole.
How To Help
Friends, family, and other constituents may look to you for advice, as they could be confused or concerned about losing their coverage. The resources and links above can help, or anyone can Call, Click, or Visit in person with a trusted advisor.
If you or someone you know would like to explore an ACA plan, Florida Blue has specially trained experts in communities across the state.
Those who'd like to shop for an ACA plan with a subsidy to help pay their monthly bill can call a local agent, connect with a nearby Florida Blue Center, or call for help at 1-844-396-2512.
We thank you for helping us ensure our community understands this situation, so that all Floridians have access to care, support, and guidance when they need it.
---
Workshops on the Continuous Improvement Program between July and September | Workshops regarding the Continuous Improvement Program between July and September

FEMA published the National Continuous Improvement Guide in Spanish at the end of March 2023. The guide can be downloaded in English and Spanish on the website CITAP PrepToolkit . In support of this initiative, FEMA will be offering webinars, in English, to help its collaborators learn more about the Continuous Improvement Program. To register for any of the workshops, click here:
July 6th: Availability for Consultations on the Continuous Improvement Program
July 31: Improvement Series: Successful Surveys – How to write survey questions
August 2nd: Online seminar on the General Description of CITAP
August 30: Improvement Series: How to Write Observations
September 7: Improvement Series: As Achieving Results with Survey Data and Open-ended Questions
September 13th: Availability for Consultations on the Continuous Improvement Program
---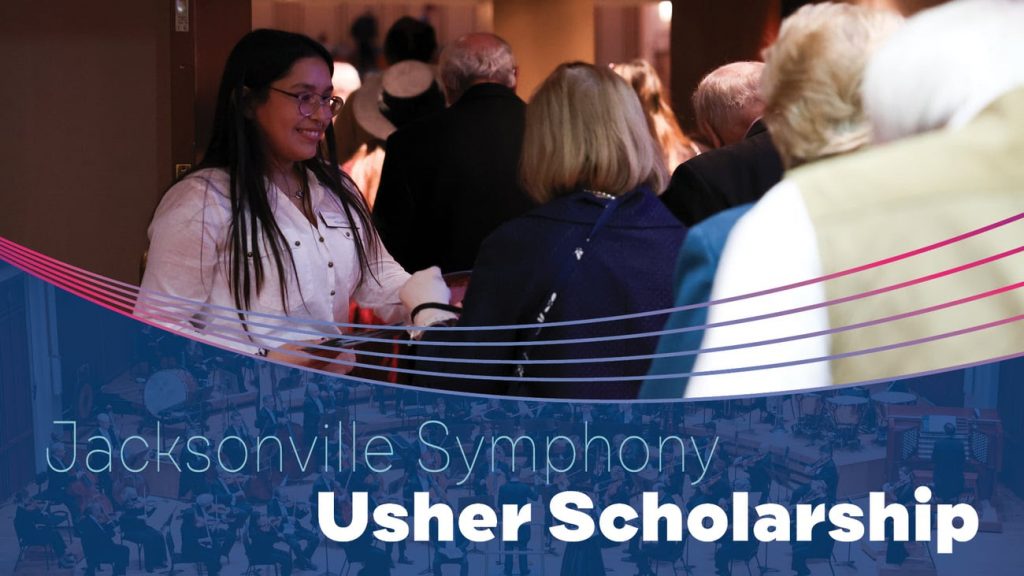 The Jacksonville Symphony is proud to announce a $500 Usher Scholarship opportunity for students interested in symphonic music or the performing arts.
Applicants must be willing to provide excellent customer service to Symphony patrons by performing ushering duties at a variety of Symphony events.
Eligible students must be high school juniors or seniors, or college students of any level, currently residing in Duval and its surrounding counties. Preference will be given to those actively involved in music, the arts or enrolled in a performing arts degree program.
There are five scholarships available for the 2023/24 Season. Scholarship recipients will be required to complete a two-hour Usher Training Program and usher 10 performances in Jacoby Symphony Hall, providing knowledgeable, friendly and personal service to our patrons at all times. Paid upon completion, scholarships will be offered for Fall and Spring semesters.
Scholarship recipients will choose the 10 performances they will usher from a list of select performances. Upon completion of the scholarship requirements, recipients will submit a brief overview of their experience and how it contributed to their overall education and development. Apply here.
---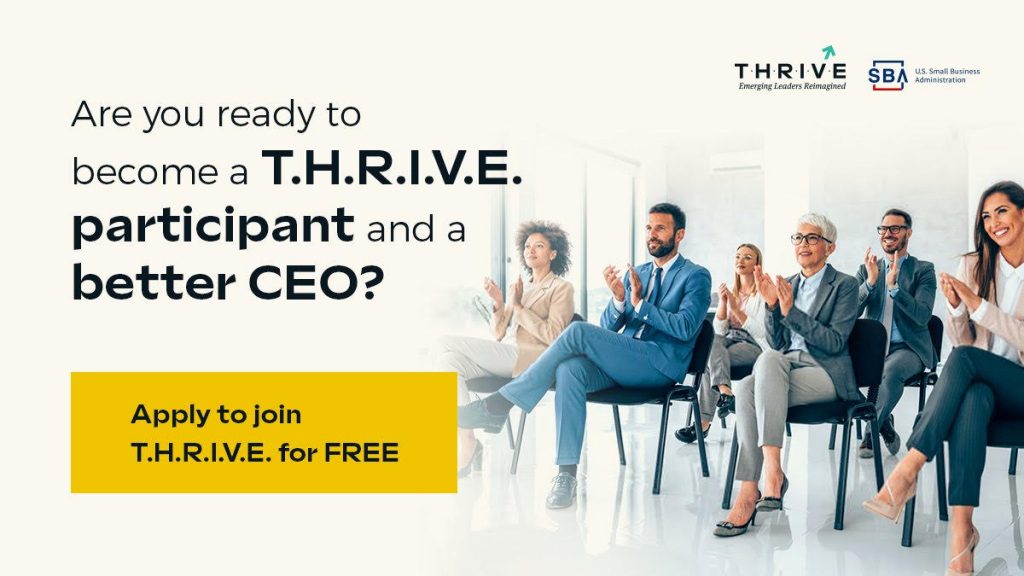 T.H.R.I.V.E.
Thrive, Hope, Rise, Innovate, Venture, Elevate
Emerging Leaders Reimagined
Join the entrepreneurs shaping the future in Gainesville, Florida this summer!
T.H.R.I.V.E. Emerging Leaders Reimagined program assists small business owners in growing their business, creating jobs, and strengthening their communities. This innovative program is an intense 6-month course that includes in-person, self-paced, instruction, mentoring, and class room time. Providing small businesses the opportunity to work with experienced professionals at no financial cost.
This training is not for start-ups or people who are thinking about starting a business. T.H.R.I.V.E. Emerging Leaders Reimagined advanced training series is open to small business owners and executives that:
• Have annual revenues of at least $250,000
• Have been in business for at least three years
• Have at least two employees, other than self
Disaster Recovery Resources
Disaster Resources
To view the Small Business Administration. Hurricane Ian disaster assistance information including; filing deadlines, different types of assistance available, and a list of counties eligible for SBA disaster loans, click here.
Connect with the Emergency Support Function for your county. If you are not connected with the ESF-18 (Emergency Support Function) for your county, now is the time to make the connection (even if you are not in an affected area, you should still have this connection for future emergencies). If you don't know where the EOC office is in your county click here.
SBA Resources
---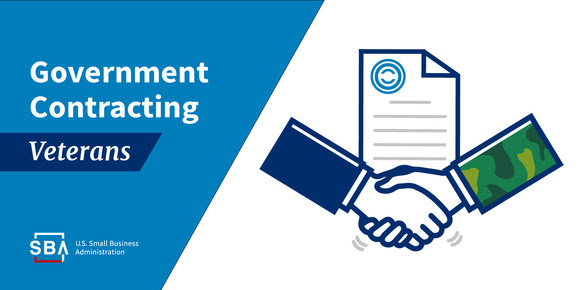 Attention Veterans! SBA is accepting applications for the Veteran Small Business Certification program. Through this new program, certified veteran-owned small businesses and service-disabled veteran-owned small businesses can compete for set-aside government contracts. The program will be SBA's primary certification vehicle for all veteran-owned small businesses and service-disabled veteran-owned small businesses, important classifications that enable those businesses to qualify for sole-source and set-aside federal contracting awards. Learn more!
---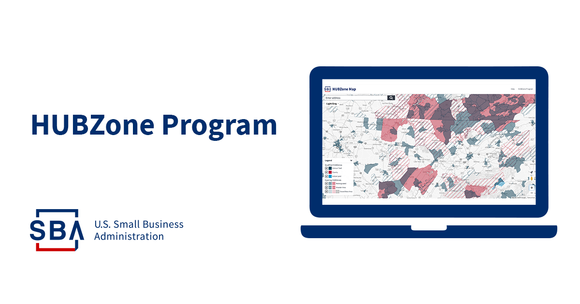 If your small business is in a historically underutilized business zone, you may be eligible to apply for the SBA HUBZone Program which allows businesses to compete for certain government contracts. See a preview of the upcoming HUBZone map, which is changing on July 1, 2023. Learn more!
---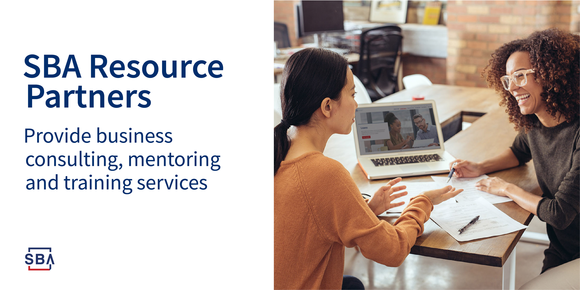 Are you looking for help to start, grow, expand or recover your business? SBA resource partners like SCORE, Small Business Development Centers, Women's Business Centers and Veteran Business Outreach Centers are located across the country and can help with your business needs. Learn more!
---
Small Businesses Can Explore Procurement Opportunities for International Expansion
The U.S. Agency for International Development (USAID) is looking to partner with more U.S. small businesses. As the government's primary agency for international development, this is an opportunity for small businesses to expand internationally. USAID recently publicized its latest Business Forecast, providing an advanced look at more than 260 funding and partnership opportunities in Washington, D.C., and around the world. Download or search the list of current opportunities here.
The Business Forecast provides information about potential funding and partnership opportunities at USAID and offers partners the opportunity to engage with USAID early in the procurement process. The Business Forecast is issued while activities are still in the planning phase, so the information may change. You can also monitor USAID funding and solicitation opportunities on Grants.gov (for grants and cooperative agreements), SAM.gov (for contract opportunities), and USAID.gov. Small businesses can visit WorkwithUSAID.org to learn more.
---
SBA Surety Bond Guarantee Program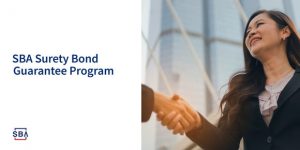 If you own a business in the construction or service industry, you may need a surety bond to guarantee work will be completed. SBA-backed surety bonds can help you compete for larger contracts and grow your business. Learn more!
---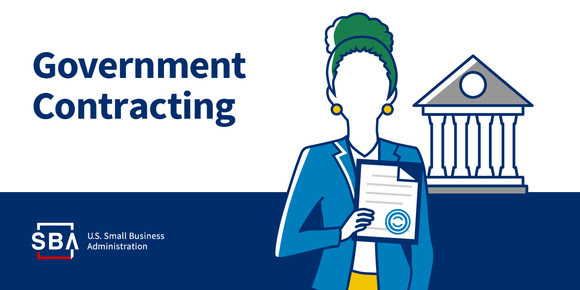 Do you have a track record of delivering quality goods and services on time and within budget? Government contracting may be a good fit for your small business. Assess whether your business has what it takes to win a government contract. Learn more!
---
Sign up for the Verizon Small Business Ready Program today to access exclusive resources and grants for your business!
The United States Hispanic Chamber of Commerce (USHCC), announced its plan to help bring a new online curriculum to small businesses across the Nation: Verizon Small Business Digital Ready. In partnership with Next Street and LISC, the Verizon Small Business Digital Ready online curriculum is designed to give small businesses the tools they need to thrive in today's digital economy, including access to personalized learning plans, coaching from experts and networking opportunities with diverse, industry-specific businesses. Learn more!
---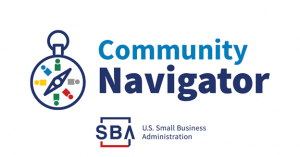 The U.S. Hispanic Chamber of Commerce is helping America's small businesses as a leader of the SBA Community Navigator Program!
The USHCC is helping America's small businesses by leading through the SBA Community Navigator network. This national program is called USHCC Navigates Small Business, which supports small, Hispanic and minority-owned companies to better navigate through the challenges and opportunities that will help them grow, thrive, and contribute to public and corporate supply chains throughout our nation's economy. Learn more about the program and how our affiliated chambers and allies can help you today through readiness, access to capital, counseling, networking, and job and business opportunities – totally for free.
---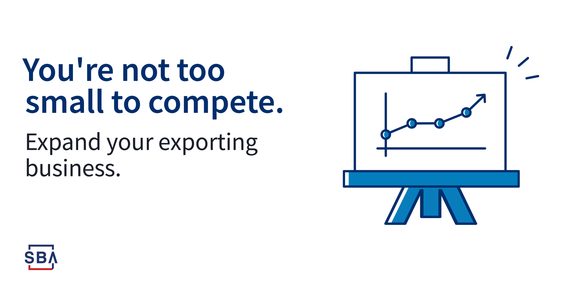 According to the Export-Import Bank of the United States, nearly 42% of all U.S. exporters have fewer than 19 employees. If you're a small business owner thinking about exporting, SBA has resources to help you along the way. Learn more!
---
Small Business Digital Alliance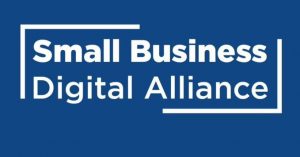 As part of the Small Business Digital Alliance, Fortune 500 companies have provided free tools and resources to help small businesses go digital and grow. Explore resources to help you market your business, set up an online store, get digital coaching and more. Learn more!
---
SBA Digital Learning Center
Whether you are looking to start a small business or expand your current one, SBA's digital learning platforms, including Ascent, the free online learning platform for women, have everything you need to educate yourself on entrepreneurial best practices and available financing options. Start your learning journey today.
---
Small Biz Tip Series
Watch/Listen to some of previous Small Biz Tips Series conversations below:
Derrick W. Smith, Jacksonville SCORE Chapter Chair on what you can do to start a business. Click here to Watch!
Rosalind Bryant, Lender Relations Specialist as she discusses tips to help your small business acquire a business loan. Click here to Watch!
Jonel Hein, Deputy District Director as she speaks about pandemic recovery tips as part of their Small Biz Tips Series. Click here to Watch!
---

The U.S. government is the world's largest customer. It buys all types of products and services — in both large and small quantities — and it's required by law to consider buying from small businesses. Learn about government contracting assistance programs to help small businesses sell products and services to federal agencies. Learn more!
---
Building a Better America – a Bi-weekly Series
Join SBA and Public Private Strategies Institute for a series of bi-weekly webinars to learn about programs and services to help you grow your business.
---
Small Business Digital Alliance Publishes Library of Free Digital Tools from National Members, Fortune 500 Companies Available to Small Businesses
The Small Business Digital Alliance (SBDA), a new public-private co-sponsorship between the SBA and Business Forward, Inc., published a comprehensive suite of free resources to help small businesses expand their customer base, manage their growth, find and retain talent, and enter new markets. These resources are being provided by some of America's most respected leaders in business, government, economic development, and other aligned spaces. The SBDA previously announced its first slate of events and national members, including: Amazon, Comcast, Google, Meta, PayPal, Principal Financial Group, Square (Block, Inc.), TriNet, Venmo, Verizon, Visa, and ZenBusiness. Since launching, the SBDA has brought on LinkedIn and Microsoft as national members. Click here to learn more!
How to access the SBDA's Digital Resource Library
Small businesses can navigate the SBDA national members' tools and resources through the library for more personalized learning by visiting smallbusinessdigitalalliance.com. The library will be updated monthly with new resources throughout the year.
---
Learn more about SBA's programs and services related to cybersecurity, visit www.sba.gov/cybersecurity. To find additional SBA local resources, visit www.sba.gov/local-assistance.
---
Paycheck Protection Program borrowers: If your loan is $150,000 or less, you may be eligible to apply for direct forgiveness through SBA using their online portal. Follow the steps below.
Find out if your lender is participating.
Watch a video about how to use the portal.
Apply for forgiveness.
For additional information, visit the SBA website.
---
SBA Lending
North Florida lenders approved a total of 320 loans for an approximate total of $257.8 million dollars so far in FY 22.
Health Resources
Florida Blue Health Resources
New and updated resources are now available and include the following:
---
Wolfson's Children's Hospital of Jacksonville / Baptist Health
"On our Sleeves", the Movement for Children's Mental Health
"Understanding Depression and Anxiety" / "Entendiendo la depresión y la ansiedad"
On Our Sleeves is the national movement to break down the stigmas around children's mental health. In association with On Our Sleeves, Wolfson Children's provides free, easy-to-use educational tools and resources in the internet to increase mental wellness, manage mental health conditions, and prevent crises. Depression is different from ordinary sadness because it lasts longer and is felt more strongly. It causes significant changes in daily activities and can increase the risk of suicide. / On Our Sleeves es el movimiento nacional para romper los estigmas en torno a la salud mental de los niños. En asociación con On Our Sleeves, Wolfson Children's proporciona herramientas y recursos educativos gratuitos y fáciles de usar en el internet para aumentar el bienestar mental, controlar las afecciones de la salud mental y prevenir crisis. La depresión es diferente de una tristeza común porque dura más tiempo y se padece más fuertemente. Causa cambios significativos en las actividades cotidianas y puede aumentar el riesgo de suicidio.
Download the flyer here for more information.
Resources for Women in Business
SBA announced the launch of Journey 6 of the Ascent e-learning platform focused on educating women business owners about venturing into government contracting to help expand their businesses. The Government Contracting Journey 6 identifies opportunities and prepares businesses to pursue those prospects. The new journey has six components or excursions:
Government As Your Customers – helps the user understand government as a customer.
Government Contracting Opportunities – evaluates contracting opportunities with local, state, and federal governments.
Government Subcontracting Opportunities – helps to identify subcontracting opportunities.
Set-Aside Certifications – guides the business through what is needed to plan and pursue federal government contracting certifications.
Federal Solicitations – analyzes the components of the federal solicitation process
General Services Administration (GSA) Contracts – analyzes opportunities for GSA contracts.
Visit Ascent.SBA.gov and register for your free access today. For additional opportunities on how women entrepreneurs can start, grow and recover, visit SBA.gov or contact your local SBA District Office.
Business Training Opportunities
Watch SCORE's Previous Webinars
Click here to browse SCORE's pre-recorded webinars.
---
USHCC encourages you to sign up for FREE courses from the Verizon Small Business Digital Ready Program. Learn more here.
Upcoming SBDC Online Training Events: click here to check out their new Video Library with all webinar recordings.
Career Coach – Florida State College at Jacksonville – take a Career Assessment to learn about yourself and Career Coach will give you career suggestions based on your interests.
CareerSource Northeast Florida
SBDC at UNF Resources
Upcoming SBDC at UNF Training Events. Be sure to click here to check out our new Video Library with all webinar recordings!
---
The Florida SBDC at UNF provides business owners with confidential consulting and training in all aspects of business startup, management and growth…from business plans and marketing strategy to financial analysis and lending options, we have a consultant ready to help make your business dreams come to life. Appointments are open during non-business hours – so you can meet with us in the early morning or after work or even over the weekend, we're here to help you with your business needs!
Your entrepreneurship journey with the Florida SBDC at UNF starts by simply clicking on the button below and getting registered in our system. As soon as you register, we will get you connected to one of our consultants. One-on-one consulting is provided at no-cost and is currently held virtually.
Click here to make an appointment! Or, contact them directly to learn more at 800-450-4624 or email smallbiz@unf.edu
About our Partners
SCORE Jacksonville

SCORE is a national service organization that supports small businesses nationwide. SCORE has a network of over 11,000 volunteers operating in 340+ local chapters around the country. The organization is supported by the US Small Business Administration (SBA). Locally in Jacksonville, our counselors' skills include: accounting, consulting, distribution, financial planning, franchising, human resources, marketing, operations, publishing, retail sales, strategic planning, sales, consumer products, Internet, technology and nonprofit management, and doing business with the government. SCORE provides support to business owners in several ways, including FREE confidential mentoring for startups and existing businesses, Workshops to help entrepreneurs start and run a successful business, advice on how to get a business loan, and assistance with putting together a successful business plan.
---
Small Business Development Center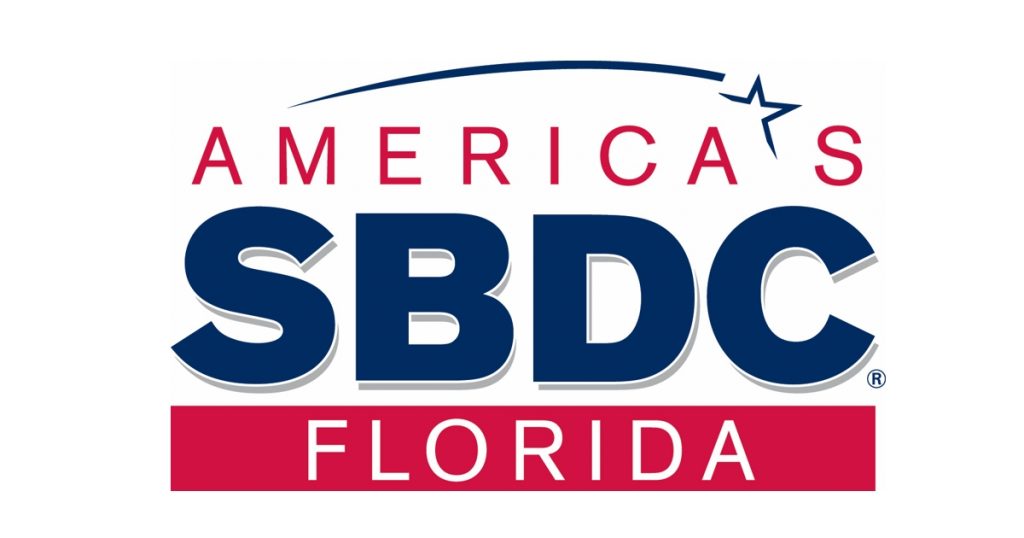 The Florida Small Business Development Center at the University of North Florida (Florida SBDC at UNF) provides management assistance and training to any prospective or existing small-business owner in North Florida (Alachua, Baker, Bradford, Clay, Citrus, Columbia, Dixie, Duval, Gilchrist, Hamilton, Lafayette, Levy, Marion, Nassau, Putnam, St. Johns, Suwannee and Union counties). The Florida SBDC Network is state designated as Florida's Principal Provider of Business Assistance [ § 288.001, Fla. Stat.] and recognized as Florida's "premier source" for business assistance. With this assistance, clients can become more successful and, in turn, contribute positively to the area's economic growth and stability. More than 35 SBDC offices operate in Florida from Key West to Pensacola under the guidance of seven state universities, including the University of North Florida, and state colleges.
---
Small Business Administration

The Small Business Administration North Florida District provides help with SBA services including funding programs, counseling, federal contracting certifications, and disaster recovery. We can also connect you to our partner organizations, lenders, and other community groups that help small businesses succeed. This office serves 43 counties in northern Florida. We have offices in Jacksonville and Orlando.
Visit our calendar of events to see upcoming webinars and workshops from these organizations!