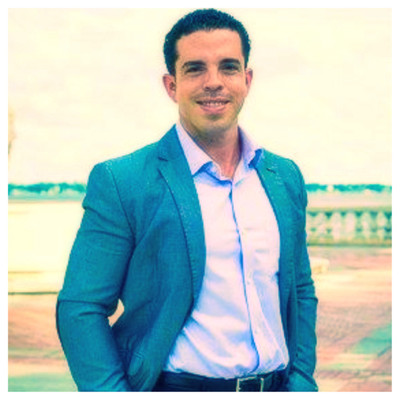 Raul Arias arrived in Jacksonville in 2005 by orders of the United States Navy after being assigned to the USS Boone at Naval Station Mayport. He loved the River City so much that he decided to make it his permanent home. After serving our nation for almost five years, Raul decided to pursue his lifelong dream of opening his own restaurant. To get started, his mom and business partner moved to Jacksonville from Miami to help make this dream a reality. In 2007, the first Mambos Cuban Cafe opened in Atlantic Beach.
Cooking delicious Cuban food came naturally to Raul who grew up in Miami and was raised by a Cuban step-dad. The flavorful cuisine was such a hit that Mambos quickly relocated to a larger space. Mambos currently serves customers from two locations, one on Beach Boulevard and another location on Southside Boulevard.
Raul not only started a business from the ground up but he did so while also studying biomedical sciences at Florida State College at Jacksonville. In 2016, he graduated from FSCJ with his Bachelor's Degree. Through his entrepreneurship Raul has been afforded many opportunities, not only in business but also in public service.
Raul is actively involved in local politics, from interning with Sen. Marco Rubio's Jacksonville office to being selected by Mayor Lenny Curry to serve as a board member for the city's Housing & Community Development Commission. He also works with local nonprofits such as the Salvation Army, El-Beth-El Development Center, the Jaguars Foundation, Tesori Family Foundation, Blake Bortles Foundation, and the Tony Boselli Foundation to provide food for underprivileged and at-risk children as well as actively participates in helping to feed our homeless population.
In August 2019, Mambos celebrated 12 years in operation and currently employs 44 people. With the success of Mambos, Raul was able to tap into the need for more diverse dining options in Northeast Florida and is currently working to continue expanding his business in our area.