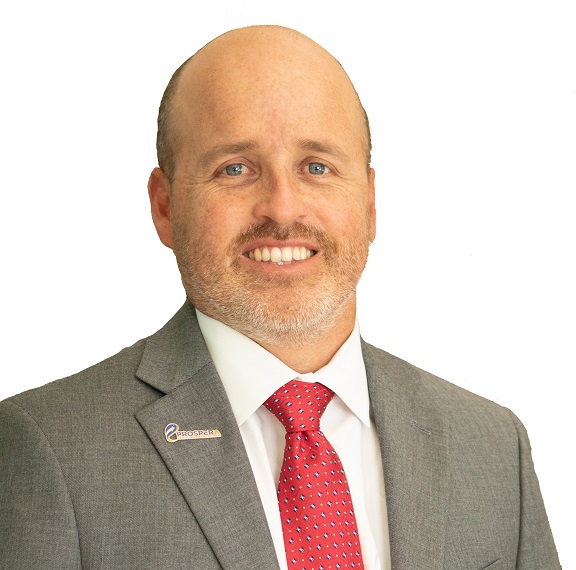 A native of Argentina, Augusto Sanabria is the President and CEO of Prospera, an economic development, nonprofit organization that since 1991 helps start, sustain, and grow Hispanic-owned businesses to achieve community prosperity.
Augusto began his career at Prospera in 2003 and advanced through the organization's ranks. Since becoming President and CEO in 2009, the nonprofit organization has achieved significant growth, quadrupling its budget and staff. Today, Prospera has established valuable partnerships and collaborations with national organizations such as the U.S. Hispanic Chamber of Commerce, Aspen Institute, U.S. Small Business Administration, Hispanic Federation, NALCAB, Ascendus, and the National League of Cities.
Prospera's service area has also grown exponentially under Augusto's leadership. In 2011, Prospera's presence expanded beyond Tampa and Orlando to establish offices in South Florida. In 2014, Prospera began serving entrepreneurs in additional areas of Florida, including Jacksonville, the Panhandle, Ft. Myers/Naples, Sarasota, and West Palm Beach. In 2016, Prospera began providing services in North Carolina and by July 2017 opened its first office outside of the state in Charlotte. In 2021, Prospera began delivering services in Atlanta, Georgia and established an office in Raleigh, NC.
Prospera USA has been a member of FCHCC since April 2017 and is a Leadership Trustee member.