First Coast Hispanic Chamber of Commerce is dedicated to connecting local small businesses with resources to cope with the COVID-19 health crisis. Many businesses, organizations, and government agencies at all levels have are offering assistance to other businesses and the community. Below is a list we've compiled and it will be updated as more information becomes available.
Please click on any of the sections below to retrieve the information about each category.
---
Visit the North Florida District Website to learn about all their upcoming training opportunities. Learn about all the resources available to you through the SBA at SBA.gov. Visit SBA.gov/coronavirus for information on how the SBA can help your business recover from the effects of COVID-19.
COVID-19 Related Relief Resources
COVID-19 Related Relief Programs: Give us Your Feedback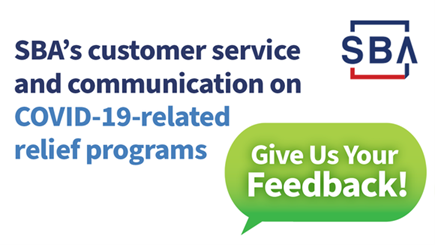 SBA invites you to participate in a survey to assess your satisfaction with SBA's customer service and communication on COVID-19 related grant and loan relief programs. The results will be used to monitor and improve the effectiveness of future SBA customer service and communications efforts. The survey will take about 15 minutes to complete for each program from which you obtained financial assistance.
Videos/Media
---
Conversation with Dr. Aquino from Baptist Health, Monica Hernandez, FCHCC President and Reporter Lorena Inclan – May 25, 2021
CDC & Other Health Resources
COVID-19 Assistance
Career Resources
Florida Blue for Employers Microsite – To help employers and companies navigate the challenges of COVID-19, Florida Blue created a dedicated microsite for employers. It's chockful of resources and recommendations on how companies can create a healthy and safe work environment. Employers can also find a link to download our COVID-19 Employer Toolkit, keeping businesses and employees safe during COVID-19, how to support employees who may be at greater risk of the virus, information on screening and testing, and so much more. 
---