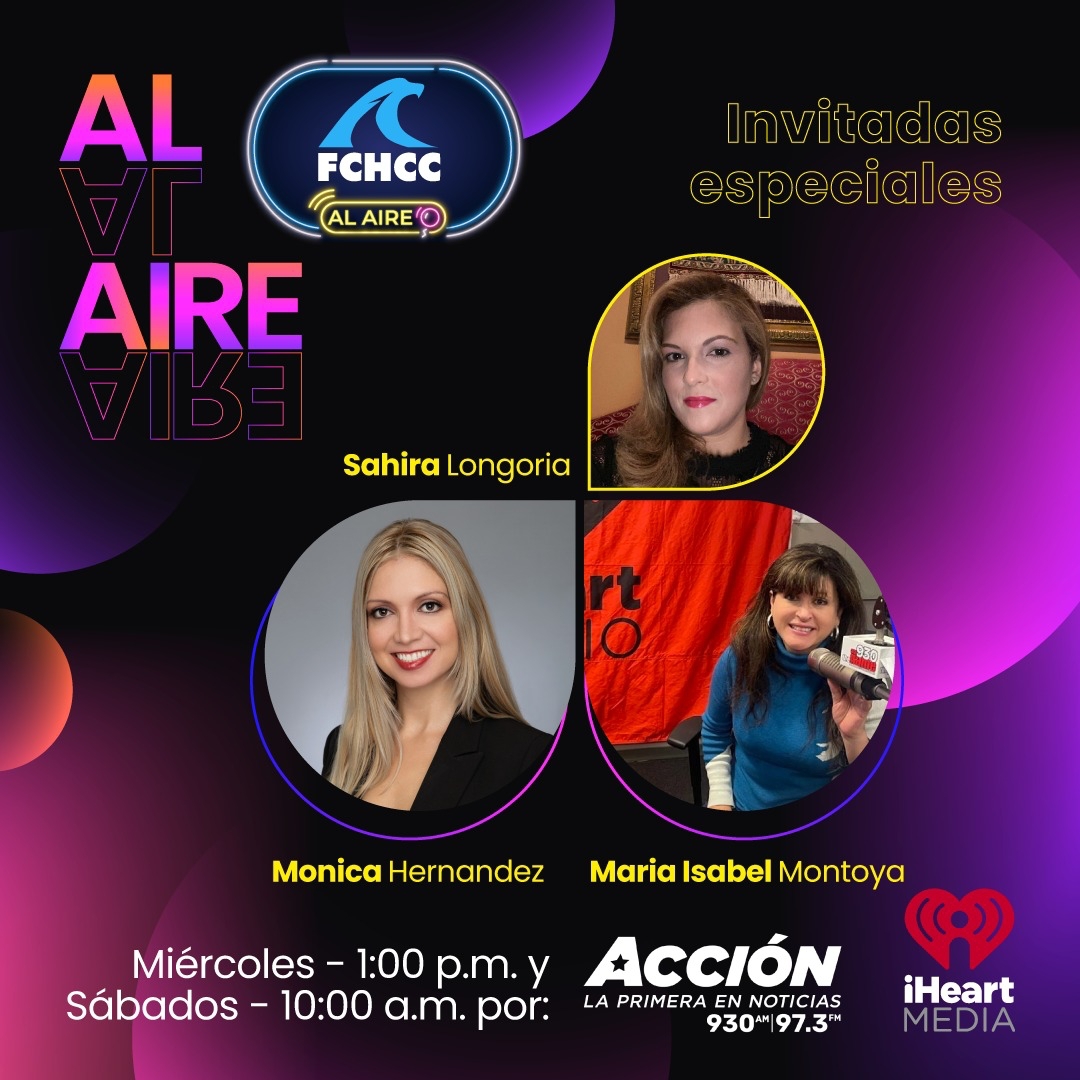 FCHCC on Aire Radio Show Program
You could be the next guest on FCHCC's On Aire Radio Program! Find out how below!
The First Coast Hispanic Chamber of Commerce's "FCHCC On Aire" Radio Program is a great way to promote your business and for our audience to learn more about your company and how it serves the Hispanic community.
About the Radio Show
Our radio show is the chamber's initiative to assist our corporate members grow their businesses by helping to bring awareness to their services and products.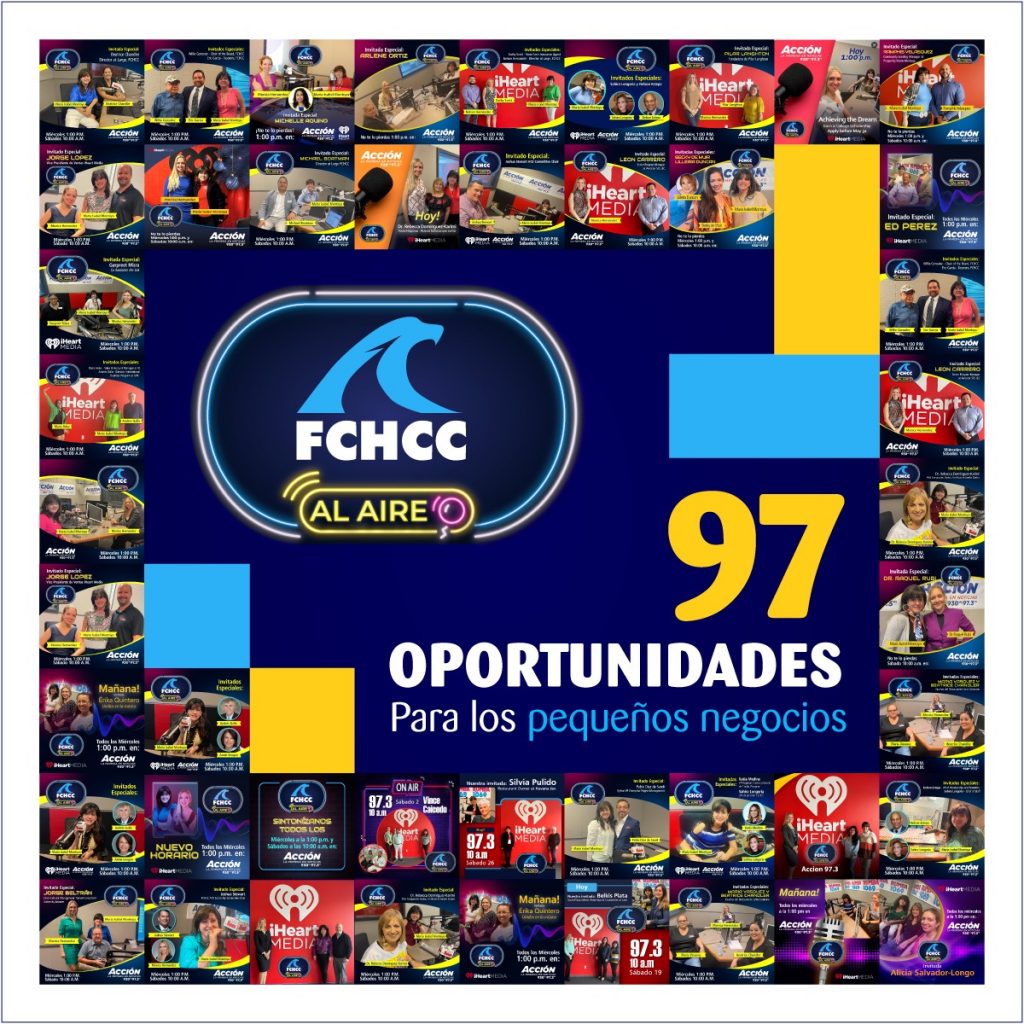 The show airs on Acción 97.3 Wednesdays at 1 PM & Saturdays at 10 AM EST! To be considered for a guest spot, please note:
You must be an active corporate member of the FCHCC chamber (Membership level Small Business #1 up to Strategic Partner).
Your company/business positively impacts your community
To request a guest spot submission, click here!