The FCHCC is pleased to sponsor the second edition of Voces de Hispanos, an initiative that will be launched during Hispanic Heritage Month under the framework of "Celebremos lo que Somos" (Let's Celebrate Who We Are).
Voces de Hispanos: "New Stories to Tell" inaugurates a landmark initiative for the five counties in Northeast Florida by gathering the testimonies of Hispanics and their historical, cultural and economic contributions spanning the last 100 years. The testimonies will be permanently housed in an historical archive for the benefit of future generations.
In this program, Dr. Rebecca Dominguez-Karimi, oral historian, founder and an FCHCC member relates her experiences during the first edition and shares news about her second edition.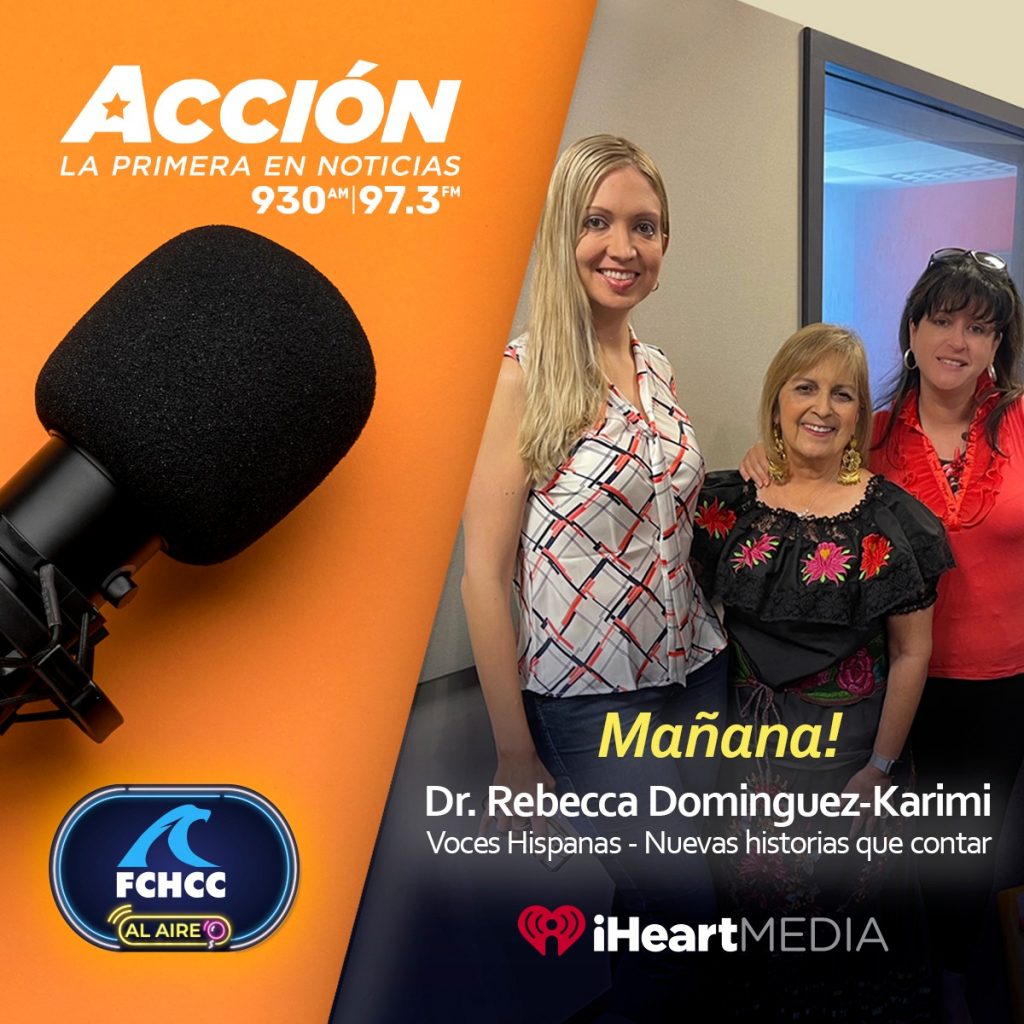 On the FCHCC radio show airing May 18th at 1 pm, Monica Hernandez, FCHCC President and Maria Isabel Montoya, FCHCC Communications Director will be talking with Dr. Karimi. Catch the program on Acción 97.3.