Congratulations to our FCHCC President, Monica Hernandez, who recently received one of the Women of Influence awards on March 2, 2023.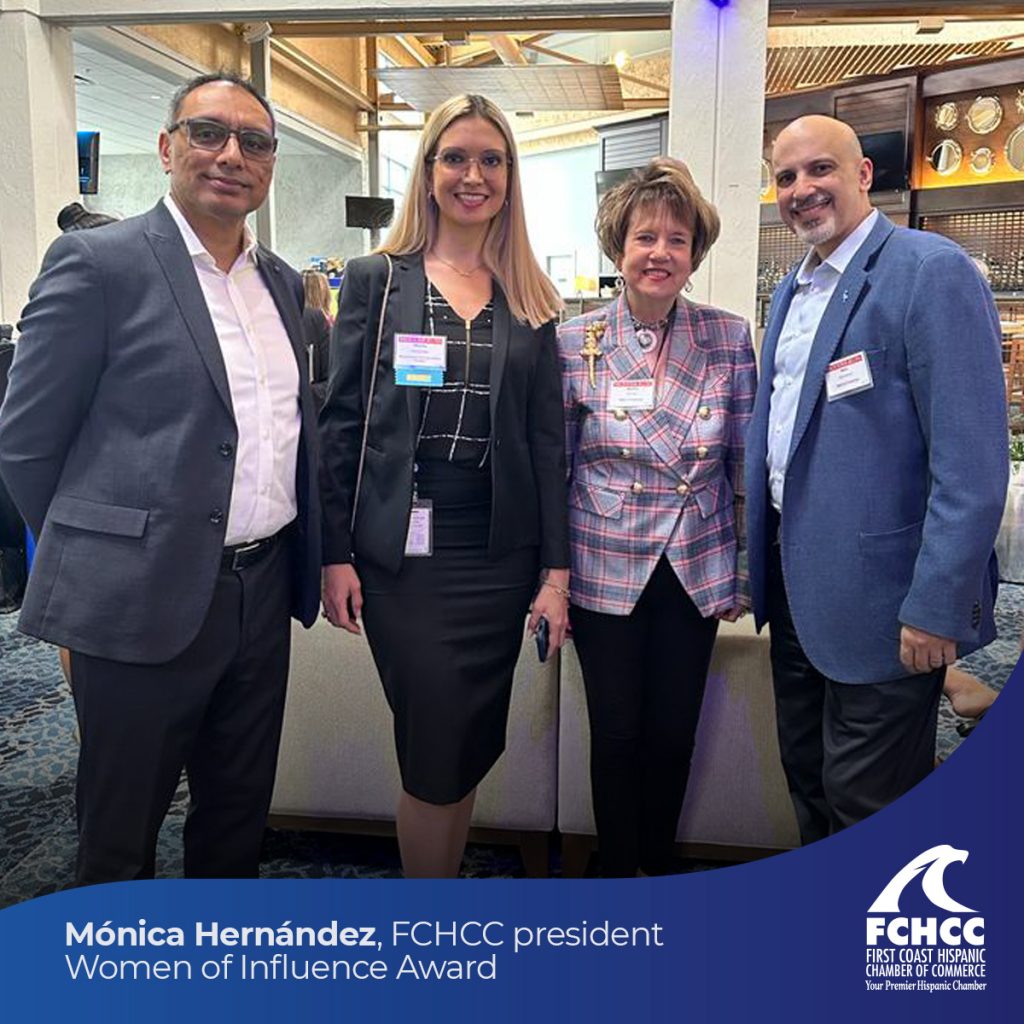 The Women of Influence Awards celebrate local women in leadership roles who made a difference in their communities, blazed a trail for others and are leaving their mark on the North Florida Business community.
Monica Hernandez has been recognized for her outstanding work in improving our community and highlighting Hispanic excellence in leadership. Monica has served as FCHCC President since 2019. Read Monica's full bio here! Read the Jacksonville Business Journal article on her award here!