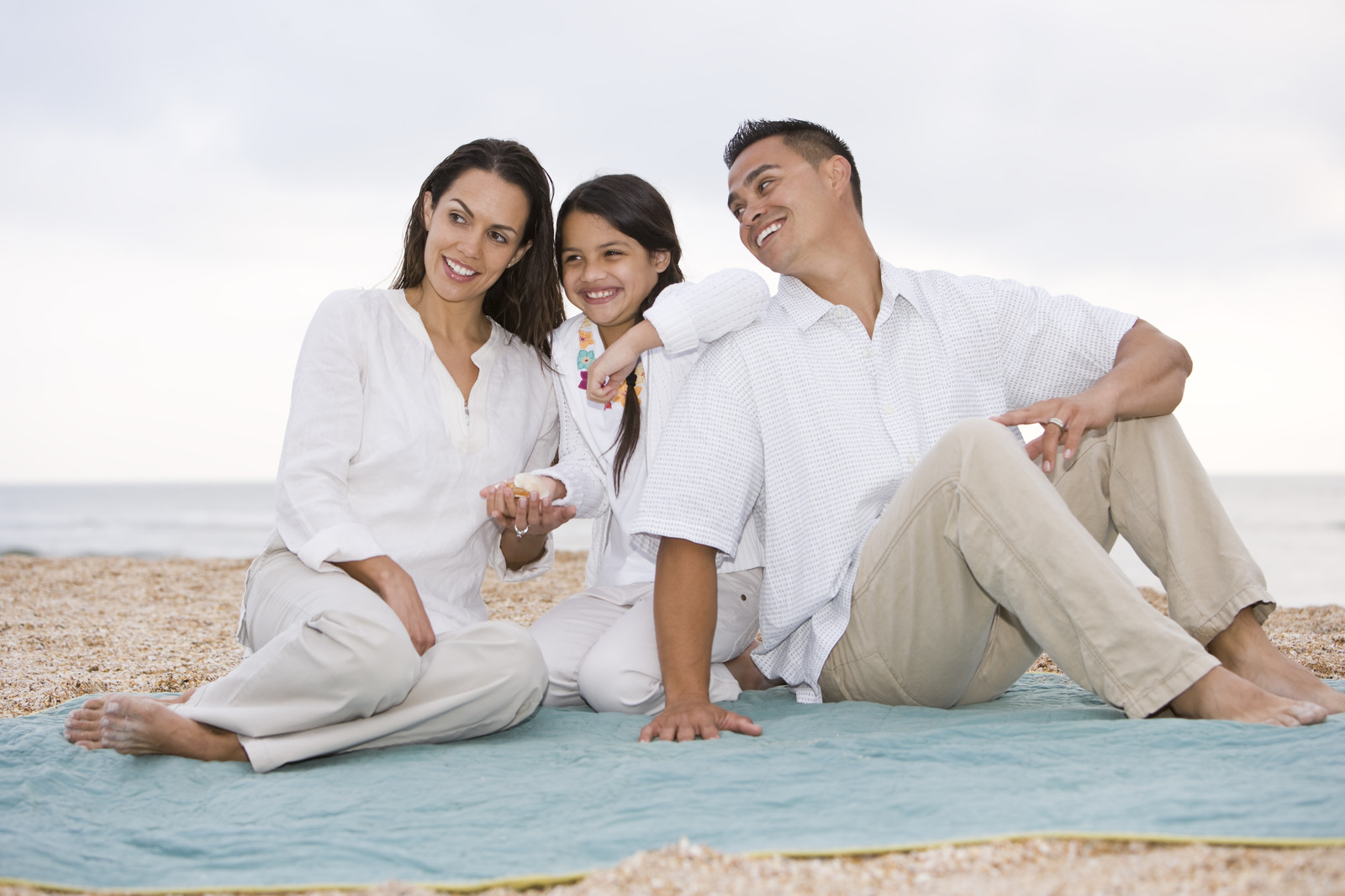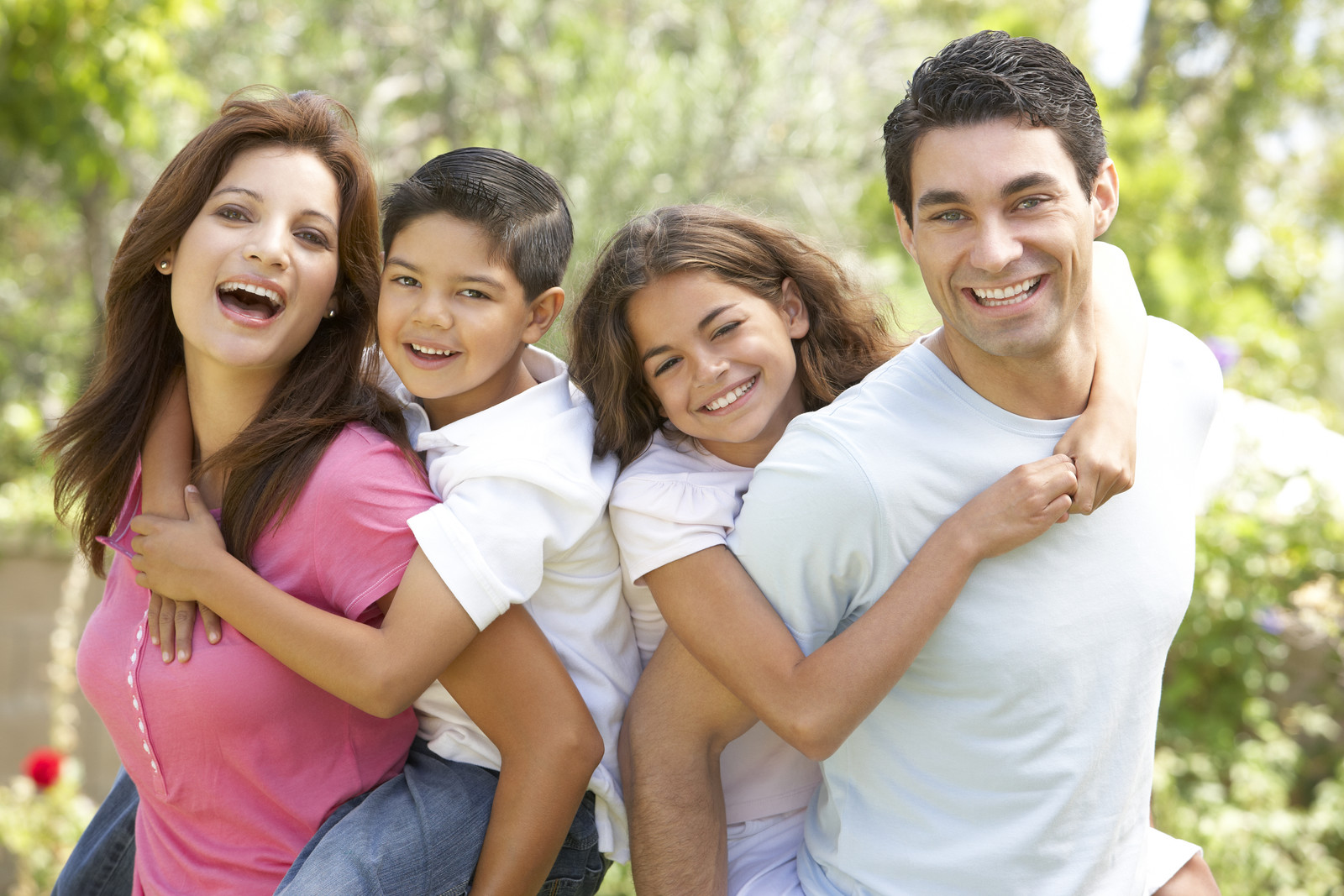 Facts & Statistics
Essential to our History
Latinos have fought in every American war dating back to before the Revolutionary War, making significant contributions, including 60 Hispanic Medal of Honor recipients.
The oldest city in our nation is St. Augustine, Florida – a Spanish settlement.
The oldest capital city in the U.S. today is Santa Fe, New Mexico—a Spanish settlement.
Before Brown vs. Board of Education there was Mendez vs. Westminster—this case regarding Mexican American segregation in California was the precedent for the landmark Supreme Court case.
Population Size and Growth
At nearly 61 million people making up 18% of the U.S. population (African Americans are 12%), Latinos are the largest diverse population segment and account for over 50% of total population growth from 2008 to 2018.
Today, one in four (25%) children under 18 is of Hispanic descent.
Hispanics are projected to become 30% of the population by 2060.
65% of all Hispanics Americans are born in the United States.
Thriving Business Community
Latinos are opening more small businesses than anyone else in the U.S.
With a total of 4.7 million Latino-owned businesses in the U.S., one in four new businesses in the U.S. is Latino-owned.
Over the past ten years, the number of Latino business owners grew 34%, compared to 1% for all business owners in the U.S.
---
Source: United States Hispanic Chamber of Commerce
---
Hispanic Data in Duval County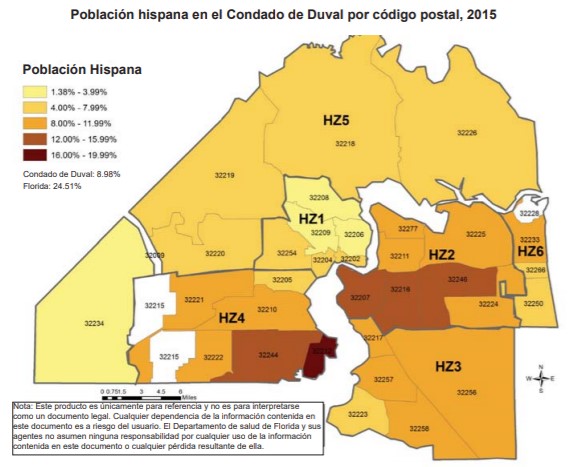 One out of every 11 people living in Duval County is Hispanic. In 2017, 86,941, Hispanics lived in Duval County, representing a 32% increase from 2010.
During the same time period, the non-Hispanic white population in Duval County increased 7%.
During this same time period, the non-Hispanic white population in Duval County increased 4%.
Duval County is divided into six code-based Health Zones (HZ).
Mutually exclusive postcards tied to county organization and demographics.
Every HZ represents the different geographic areas of the county – the urban core (HZ1)
Arlington (HZ2), Southeast (HZ3), Southwest (HZ4), Outer Rim (HZ5), and Beaches (HZ6).
Even if the Hispanic community spans through Duval County, the zip codes with the highest proportion of Hispanic residents are 32,212 (17%), 32,246 (16%), 32,227 (15%), 32,207 (13%), 32216 (13%) and 32244 (12%). These zip codes are in HZ 2 and 4.
Source: Hispanic Spanish Guide 2018