Congratulations to Maribel Hernandez for being elected President and CEO January 2015. Here's her official letter!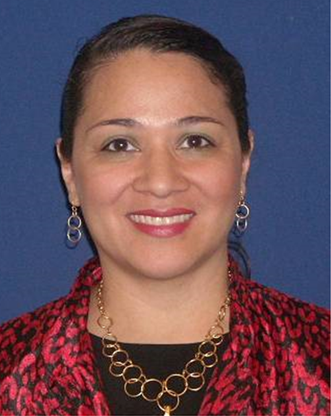 Dear FCHCC Board and Members:

Happy New Year! It is my hope that everyone had a wonderful holiday and that your new year is off to a great start. A new year always brings changes, some planned and others unexpected. As you may be aware, Andrew Russell recently announced that he will be starting a new career opportunity that will take him outside of the First Coast. Please join me in wishing him the very best and thanking him for the vision he brought to the Chamber during his tenure.
I am honored to have been elected as your President & Chief Executive Officer. I will work hard to continue to earn your trust and confidence as I serve the First Coast Hispanic Chamber in achieving our mission to positively impact the regional economy by creating value, promoting and facilitating the success of Hispanic-owned businesses and by engaging the community at large. We will do so with integrity always putting our members first.
During the next six months, it is my intent to focus on three key areas. These are to establish a strong structural foundation, secure our financial strength and ensure business continuity. In order to establish a structural foundation, we must have a strong Board of Directors that is aligned in one strategic direction for the benefit of the FCHCC and its members. This includes staff/volunteer support and governance that is current and consistently adhered to. Second, our financial strength is based on the strength of our membership. We must retain our members by delivering value based on their needs and recruiting prospective members whose goals align with ours. We must also have a plan for long-term sustainability and have strong checks and balances in place. Finally, I will focus on business continuity by ensuring a smooth transition of all day-to-day operations.
Thank you for your continued support of the First Coast Hispanic Chamber of Commerce!
Warmest regards,
Maribel Hernandez
Maribel Hernandez, MBA, ACB, CL
FCHCC President & CEO