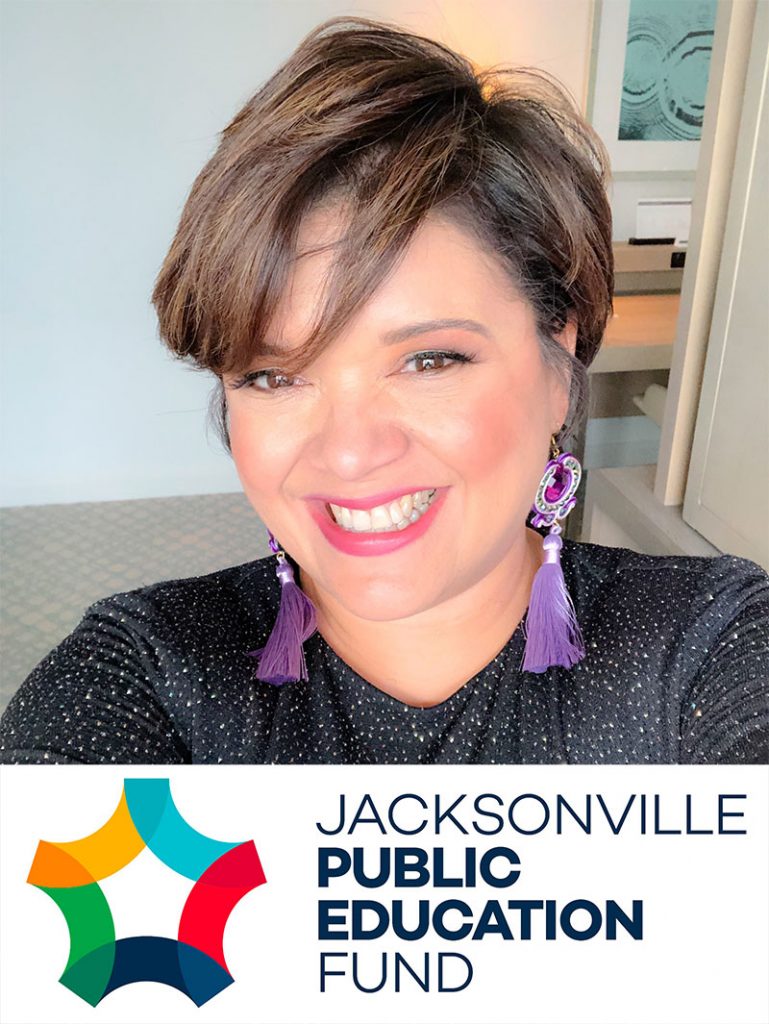 Dr. Maira Martelo leads Jacksonville Public Education Fund's community mobilization initiatives, including convening community stakeholders through ONE by ONE events and Parents Who Lead, an initiative in partnership with Duval County Public Schools, the Jacksonville Public Library and the Kids Hope Alliance.
Maira grew up in Cartagena, Colombia, and has more than a decade of teaching experience as a college professor in Colombia, Mexico and the United States. She also has worked as a research consultant in Colombia and Mexico, evaluating several programs that involved community engagement.
She has lived in Jacksonville for more than 12 years, getting to know the Hispanic community through her work as a contributing writer for Hola Noticias, the local Hispanic newspaper, as well as her engagement in several Hispanic organizations. During her time in Jacksonville, Maira completed a doctorate in educational leadership at the University of North Florida, writing her dissertation on early literacy practices at home and beliefs about education among the Hispanic community in Jacksonville. Based on the results of her dissertation, Duval County Public School created the first bilingual Voluntary Pre-kindergarten Program at West Riverside Elementary School.
Maira also worked as an assessment assistant at the College of Education and Human Services at the University of North Florida. She has served as a board member of the First Coast Hispanic Chamber of Commerce and has chaired the Achieving the Dream Scholarship for Hispanic students for the last three years. In addition to her doctorate, Maira holds a Bachelor's and a Master's degrees in communications. She mentors high school students who are pursuing their college education and also mentors through Generation Wow.
Maira also volunteers with the Refugee Program at Catholic Charities and recently received the 2017 NFL Hispanic Heritage Leadership Award for her contributions to the Hispanic community in Jacksonville. Visit the Jacksonville Public Education Fund's website for more information!