Find all our newsletter issues and media content from previous years
View our Photo slideshows from all our 2019 events! Click here!
2020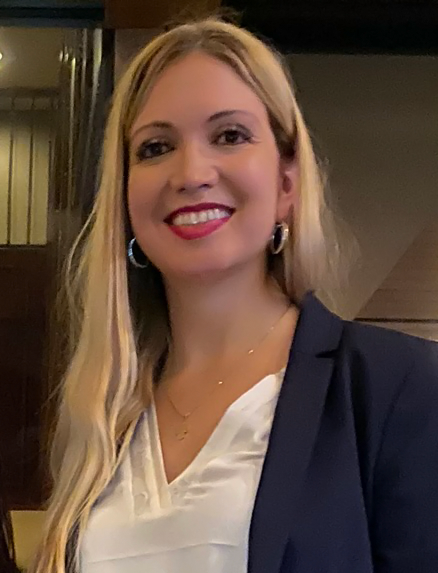 Awards & Recognition
The First Coast Hispanic Chamber of Commerce (FCHCC) has attracted many Professional Hispanics over the years, committed to the success and professional growth of its members and Hispanic businesses. Monica Hernandez, current FCHCC President is a vivid example of one of them. Monica Hernandez is being recognized by the Board of Directors, Staff and Ambassadors for her outstanding achievements and Post Graduate studies culmination at Harvard. Her selfless commitment as President of the Hispanic Chamber and her hard work to promote programs and opportunities in benefit of the Hispanic Business community of Northeast Florida makes us proud to be part of her team. Great results come from hard work; Well done Monica! We are wishing you many more successes in the future. Congratulations graduate!
2019
Listen to Monica Hernandez's iHeart Media Radio Interview
---
2019 Newsletter Issues
2018
2018 Holiday Party Slideshow
Pics from our December 2018 Celebration at Terra Gaucha Brazilian Steakhouse!
---
Photostream
Check out our Entire Photostream here!
---
FCHCC on the Cover of Latin Connection Magazine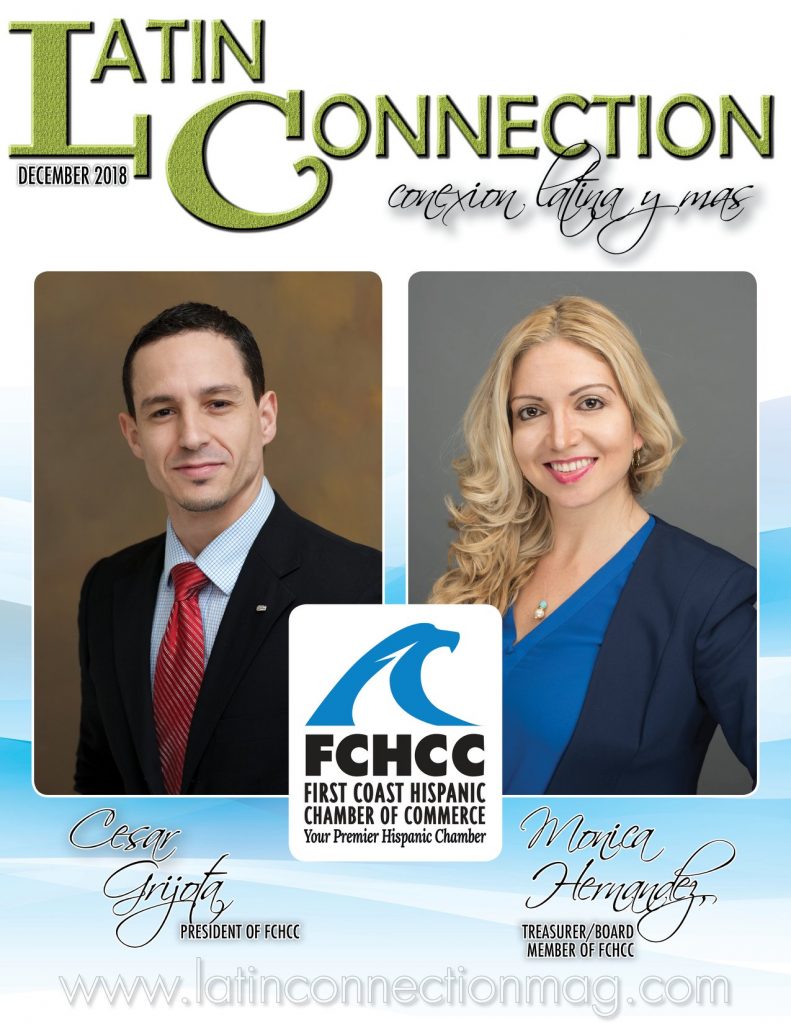 First Coast Hispanic Chamber of Commerce, Cesar Grijota, President and Monica Hernandez, Treasurer/Board Member made the cover!
Check it out at www.LatinConnectionMag.com!!!
---
From our YouTube Channel
Channel 4's Interview about the Sheriff's Watch Program
Newsworthy News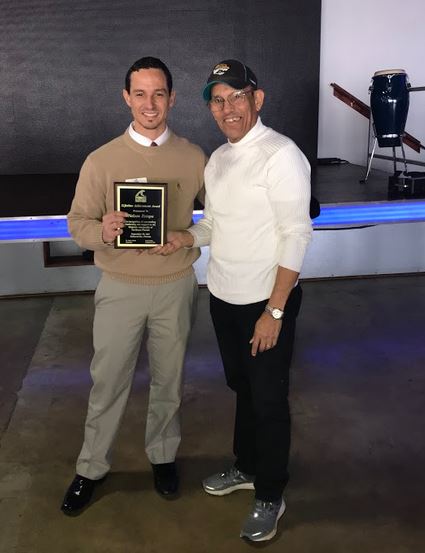 FCHCC is very happy that Nelson Estepa, and his wife Gloria, made it back to Florida from Puerto Rico. After all they've been through, President, Cesar Grijota, the board and staff are so pleased to be able to give him in person his chamber "Lifetime Achievement" plaque at our last board meeting. Nelson has held many roles within the chamber and has been a long-standing member.
---
"On behalf of the Torres and Rodriguez families, I want to thank FCHCC for putting a smile on so many people by providing them with the opportunity to attend for the first time to a Jaguars game. They were all like little kids, they all had so much fun. After going thru what they did in Puerto Rico, those hurricanes that left them with so many sad memories." – from Lillian Gotay Bessellieu, Appeals & Disputes Coordinator, HOLA Community Director/Florida Blue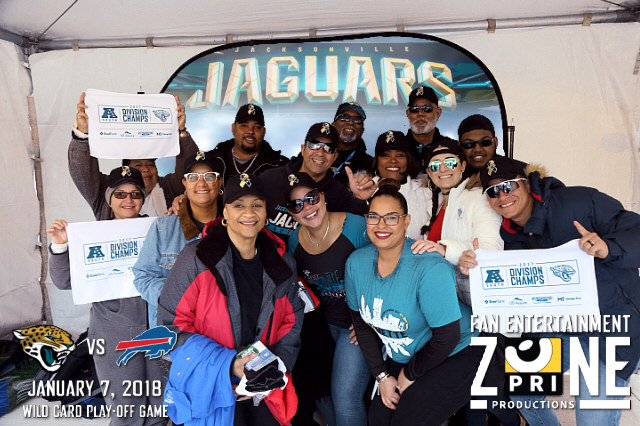 The Jacksonville Jaguars gave tickets to the game to many displaced Puerto Ricans!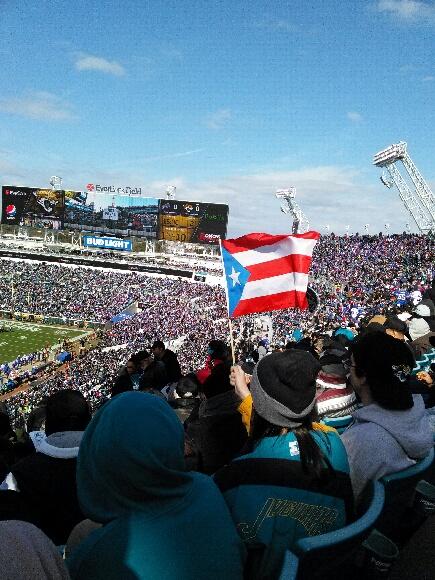 2017
Newsworthy News
October 18, 2017 ~ FCHCC Helps Puerto Rico in wake of Hurricane Irma and Maria: "Thanks to all the people who donated, to the first coast Hispanic chamber of commerce for donating the cost of the container, to Pedro Ortega, Hector Rivera Rivera, Yesenia Ortiz López and Millie Vargas for being our eyes and support in Puerto Rico!" ~ Todos Con Puerto Rico
---
Awards & Recognition:
Cesar Grijota
FCHCC President, Cesar Grijota was recognized as a community partner of Florida Diversity Business Council at the 2017 FDBC State of the Council luncheon in Orlando at the National Entrepreneur Center. We are excited to share with you our ongoing work in the supplier diversity field.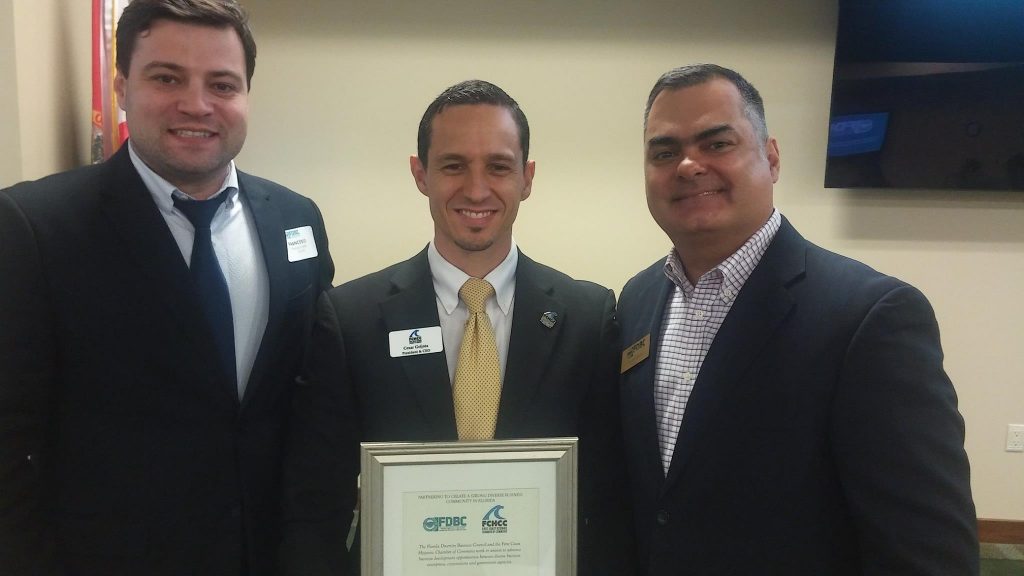 ---
2017 Photo Galleries
---
2017 Newsletter Issues
2016
2016
Photo Galleries
---
2016 Newsletter Issues
---
2015
Photo Galleries
---
2015 Newslettter Issues